Definition: Co-op advertising is product promotions by dealers that include the specific mention of the manufacturer, who—in turn—reimburses the dealer for all or part of the cost of the promotion.
The goal of co-op advertising programs? To drive consumers to local dealers to buy the sponsoring manufacturer's products.
Cooperative advertising, or, as it is more commonly called, co-op advertising, is a way for both the manufacturers and those who sell their products to reach their target markets. Manufacturers share the cost of advertising in exchange for having their products featured in ads or other marketing promotions placed by the dealer. And the dealers who sell the manufacturer's products are promoting their business and increasing their sales and profits.
It's a huge win for both manufacturer and dealer!
Further, dealers that qualify for co-op reimbursement became eligible to participate in the program through accrual dollars.
Accrual dollars are funds manufacturers make available to dealers based on the number of items the dealer sells. The funds are based on the current or prior year's purchases.
Tap Into Free Money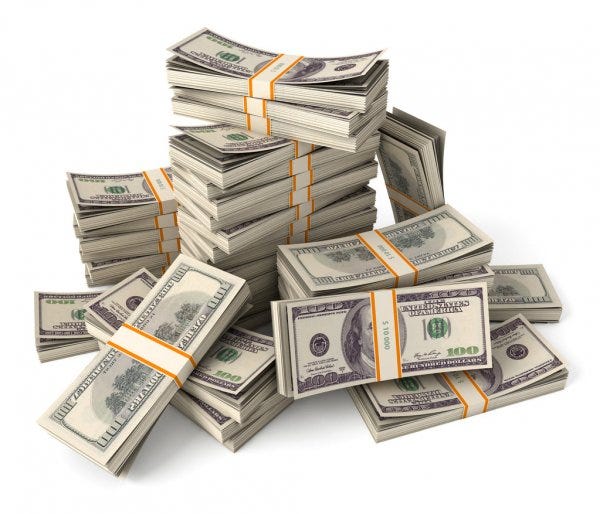 In a co-op program, the manufacturer subsidizes a percentage of dealer's advertising or promotion costs. Manufacturer-sponsored co-op money is essentially "free money".
Example: A kitchen dealer buys $125,000-$150,000 of a cabinet manufacturer's products. This manufacturer gives a 4% credit based on annual purchases.
Here's the math. $125,000 In purchases x .04 = $5,000
That's $5,000 the dealer has to spend on samples, local advertising or any other type of promotion that complies with the terms of the manufacturer's co-op program.
Manufacturers allocate an amount of co-op funds available to their dealers every year. However, they report that much of this money goes unspent, as relatively few dealers use their available co-op dollars. Don't let this happen to you.
If you do place ads, be sure to follow up. Money goes only to those who submit claims.
Benefits of Co-op Advertising
1. Powerful Tool for Dealer Promotion. Co-operative advertising can be a very powerful tool for small business owners, especially ones with limited finances to do any kind of advertising. The additional funds from co-op advertising can improve the quality of advertising, increase its frequency and extend its scope, thus reaching more prospects.
2. Advertising Costs Reduced. Probably the biggest benefit of co-op advertising for small business owners, of course, is that advertising costs are cut. Co-op dollars can make it possible for small businesses to establish a strong community presence that would not be possible otherwise.
3. The Manufacturer Benefits As Well. Co-op advertising benefits the manufacturer supplying the dollars, as well. Encouraging small business to promote their products locally reduces their cost of their advertising.
Negatives to Co-op Advertising
The most common documentation manufacturers require from their dealers to qualify for a co-op program is:
Their Co-op advertising claim form
Prior approval form
Copy of ad
A certified proof that campaign was actually executed
Invoice
3. Dealer Doesn't Know Money is Available. Many dealers are unaware that co-op marketing funds are out there. While some manufacturers offer co-op assistance to their dealers, many provide little to no guidance, leaving dealers to figure out on their own the co-op programs available to them.
4. Program is Too Complicated. The rules and restrictions to many co-op programs are too difficult. When rules are too complex or not defined clearly, dealers can't figure them out.
They should be pretty straightforward: dealer runs the advertising according to the manufacturer's co-op program guidelines and submits a claim, a proof of performance, and a copy of the invoice. Then the vendor pays their share.
Dealers neither have the time nor the personnel to study their vendors' complex and convoluted programs.
Digital Advertising
Most manufacturers' co-op program rules were set up for their co-op advertising years ago.
In today's internet-driven marketing environment, manufacturers now allocate a large percentage of co-op dollars for digital promotion so they can tap into changes in consumer purchasing behavior.
They have recognized the value of digital marketing. Digital advertising is trackable and measurable, as opposed to old-fashioned advertising in local newspapers or other publications, radio, or yellow pages.
Co-op program rules have been updated to encourage their dealers to use digital, such as email marketing, social media ads and paid search advertising.
However, dealers are nervous about getting into digital advertising. There's too many changes; it seems like they figure out one set of rules only to discover the next day that they've changed.
And there's too many digital platforms — Facebook, Google, Pinterest, Instagram, mobile, pay-per-click, email – you can't advertise on all of them; how to choose?
In addition, the amount of knowledge and continuous learning required to run a digital advertising campaign is overwhelming. Dealers who try to manage their own digital marketing campaigns struggle to maintain and manage their marketing efforts.
No matter how reluctant dealers are to take on digital marketing programs, manufacturers have made it a pretty sweet deal financially in an effort to override their reluctance.
Using the same manufacturer's math as referred to previously, they reimburse their dealers 50% for what they spend on digital marketing. In addition to the 4% they credit dealer on his purchases.
Example: Our example dealer spends $1,000 per month on digital marketing programs. His manufacturer reimburses him $500. Thus, dealer cost for marketing is $500. The only requirement for him is to submit paperwork for reimbursement. And his other co-op dollars remain available for him to use.
win–win-win-win
Conclusion
Manufacturer's co-op programs – both old-school and digital — give dealers the tools they need to increase leads and sales without increasing their spending.
Co-op programs benefit the manufacturer, as well. When they supply the money that boosts the frequency of local advertising, it leads to stronger brand awareness of their products.
---
Bob Aungst Cabinet Sales is a full-service rep agency with one goal: to match kitchen and bath designers and remodelers with the cabinet manufacturers best suited to their business' style and clientele. Owner Bob Aungst III represents Brighton Cabinetry, US Cabinet Depot, Jay Rambo Cabinetry, Great Northern Cabinetry, and StyleCraft.