Post-Covid design trends in the kitchen and bath industry came about as a result of the pandemic. Homeowners now spend more time than ever at home, and as a result, everything in the house is being used more often.
As a result of the way the pandemic influenced the way we had to live, people are realizing their homes need to be much more than a place to sleep. Consequently, they are beginning to make changes to make their homes more functional for the new normal.
These are the post-Covid design trends.
Previously, a home that normally accommodated a family for only a few hours each day has become a 24/7 workplace, schoolroom, entertainment and recreation venue.
More people are cooking and eating at home. As a result, kitchens have become even more the center of family life than ever.
Sheltering at home clearly influenced demand, as more than three-quarters of all U.S. homeowners said they had done some type of home improvement project during the pandemic, according to a recent survey by Porch.com, another remodeling platform. 
Houzz.com Searches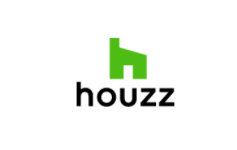 The Pro section of Houzz.com published the results of searches conducted by people on their site from April to June of 2021. They didn't conduct a survey, but tabulated search results only. And the percentages you will see below are compared to the same time period in 2020.
We should preface the following by saying we did not include the info about what color slip covers homeowners were looking for to put on their living room chairs or any interior decorating results, only those relating to the kitchen and bath world.
Here's their findings.
1. Dedicated Activity Spaces
Since the local gym, bar, theater, restaurant and office were closed for the past year, people made room to accommodate these activities in their homes. It's a major shift in how people think about using their homes and one that probably isn't going away anytime soon.
People working from home and remote learners need privacy and quiet. Before the pandemic, it was unusual for one family member to work from home. Things have changed, times have changed.
Now, both parents and kids want quiet so they can get work done. Noise levels, especially in a home with an open floor plan, make this very difficult.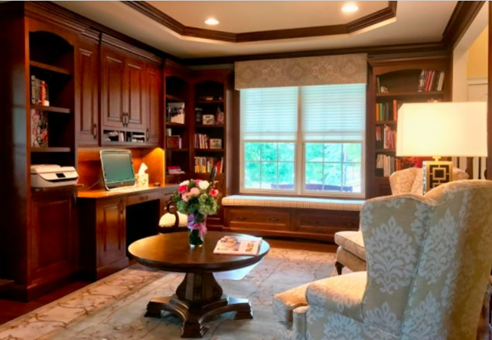 Working From Home
The home office has been the top priority for many during the pandemic as people are trying to accommodate working parents and children in Zoom school. 
The necessity of working from home accounts for one of the biggest changes in home design. On Houzz, searches for "home office" jumped 108% from 2020 to 2021. 

Space for another home office can come from a variety of places, including small bump-outs within a larger space, spare bedrooms or even repurposing a walk-in closet.
A Post-Covid Trend is the Clearly Defined Home Office 
While many homes have some type of home office already, many people have needed to enlarge their space or create additional offices, thanks to the pandemic. What may have been a place for an occasional work call or an area to do work-related things, now the home office has to function as a real office.
The pandemic has definitely changed home priorities for people, with the home office more important.  Homeowners on Houzz.com are reporting the need for more than one space to accommodate multiple working members of the family, as well as for kids. Sound control has become more important and the need to have doors to close for privacy.
Custom Zoom Spaces
In addition to needing a dedicated office, designers report that work-from-homers are asking for dedicated Zoom backdrops that will look professional in their home office space. This can be a custom bookshelf space that features art, lighting and a space to hang a decorative art piece, perfect for any Zoom call backdrop.
Further, Houzz.com searches show a 20 percent increase in customers asking for custom Zoom spaces.
More Than One Home Office
The need for his-and-hers home offices is one of the largest drivers of Post-covid home renovations, with Houzz seeing requests for home extensions and additions up 52 percent from 2020 to 2021.
Two-career couples need two offices suitable for conference calls and Zoom meetings with appropriate levels of sound-proofing, storage, comfort and privacy. Add in the need for a virtual classroom for the kids, and the demand for renovations becomes apparent.
Custom Built-Ins for the Home Office
Gone are the days of opening your laptop at the dining room table to answer emails. Homeowners are dedicating spaces to their work hours and setting up spaces that resemble a traditional office. There's been a definite increase in requests for custom built-ins for both the home office and remote learning stations.
Home Theatres
Homeowners are interested in creating entertainment experiences at home. Searches for a home theater increased 190%.
Home Gyms
Many homeowners had to get creative during Covid when gyms were closed. A Post-Covid design trend reveals  they like working out at home. Searches on Houzz for "home gym" climbed 156% 2020 to 2021. 
Hobby Spaces
In addition to creating space for working out, many homeowners searched Houzz.com for ideas for personal space for hobbies that support mental well-being. Houzz searches for art studios increased 875%.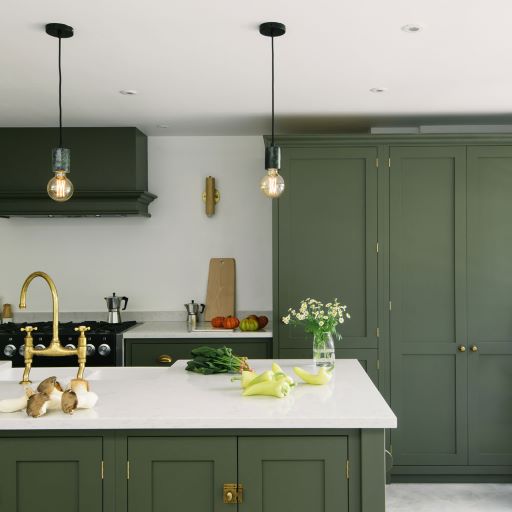 2. The Color Green is Popular Post-COVID
Green is in. Searches for green kitchen cabinets on Houzz.com were up 829%. 
Green is trending for several reasons.
1. After years of whites, grays and cool blues, people are craving warmer hues. On the color spectrum, green is between warm and cool, so it's a good transition between the two. Plus, it works well with white and gray, and also tans and creams.
2. Botanical themes are popular post-COVID in both fashion and interior design. Green fits in with anything organic, especially when it's combined with natural woods. And natural wood finishes are being seen more frequently in cabinet finishes.
Green in the Bathroom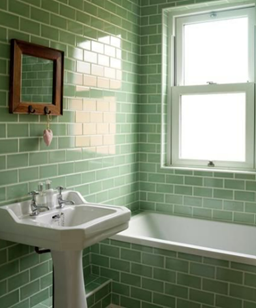 Searches for "green tile bathroom" on Houzz.com were up 771% over last year.
3. Flexible Design
Homeowners in quarantine wanted to get more use out of their homes. They search Houzz.com for ideas for flexible design details that create rooms with multiple functions.
Homes used to be designed with very clearly defined rooms. The kitchen was for cooking and maybe some entertaining. Dining rooms were designed for large tables for family meals or guests. Not anymore. Now, the dining room can be asked to function as an office, school room or home gym.
By installing bookcases and built-in desks, dining rooms are turned into multi-purpose rooms. Designers are doing a lot of things to make that room function more like a library or office and less like a dining room.
Another example of flexible design is where one room can double as a home office and TV room, and then convert into a guest bedroom when a murphy bed is installed. Searches on Houzz for "queen Murphy bed" were up 2,081%.
4. Outdoor Living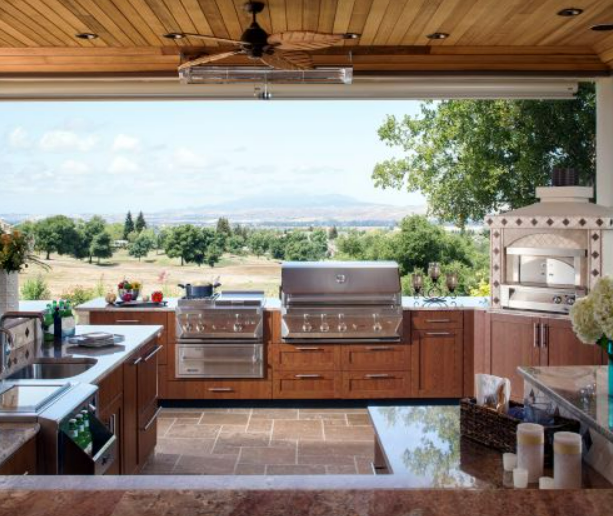 Many people were socializing with friends and family in their backyards because it felt safer during the pandemic. As a result, many backyards are getting a make-over with entertaining areas, especially outdoor kitchens. Outdoor kitchens, fire pits and pools are very popular.
Many pools were shut down for at least part of the pandemic, so families have decided to just build their own. The demand for backyard pools has skyrocketed in the last year. 
Kitchen designers, take note: With a home pool comes a pool house, another space that can use your design skills and incorporate cabinetry for storing towels and snacks and other pool-related gear.
According to CNBC, outdoor space renovations are up by 300 percent year over year as homeowners look for more living, dining, entertaining, and recreational space in their own backyards.
5. Private Spaces vs Open Floor Plan
Open layouts have been very popular, but as families work and study from home this past year, the need for private space has become very important. They will be looking to transform spare rooms or little-used closets into dedicated WFH or distance-learning spaces, most likely to add a home office or transforming a nook into a space for Zoom school.
Other Post-COVID Design Trends that Are Predicted to Continue
Not from Houzz but other trends reported online.
Healthier Homes
According to the New York Times, designers and contractors are seeing demand for a "wellness kitchen", that includes improved ventilation and enhanced air quality.
Another request is for a mudroom that creates a space between the outside and the home's safe interior.
Smarter Homes
More time at home has resulted in the desire for "smarter" homes to make living easier. Smart home integration in the kitchen is gaining in popularity as people replace old appliances with ones with WiFi.  
Conclusion
Many of the trends identified in this article, such as improved WFH offices, flexible room design and bigger and better outdoor living spaces, are predicted to continue. The pandemic may have changed our lives, but for the kitchen and bath design industry, many of those changes are opportunities for growing our businesses. 
---
Bob Aungst Cabinet Sales is a full-service rep agency with one goal: to match kitchen and bath designers and remodelers with the cabinet manufacturers best suited to their business' style and clientele.  Owner Bob Aungst III represents  Brighton Cabinetry, US Cabinet Depot, Jay Rambo Cabinetry, Great Northern Cabinetry, and StyleCraft.