Sales people all across the U.S. are trying to figure out how to win the business of the Millennial and Gen Z consumer. They can be intimidating to kitchen design pros who are accustomed to selling in a certain way, but the challenge to gain their business is not impossible.
Just for clarification, Millennials are people born between 1981 and 1996, according to the Pew Research Center, which means that the oldest millennials are 39 years old and the youngest are 24. Millennials have surpassed Baby Boomers as the nation's largest living adult generation, according to population estimates from the U.S. Census Bureau.
Gen Zs are younger. They were born between 1997 and 2012, thus the oldest Gen Z will turn 25 this year. They are racially and ethnically diverse.
Both generations grew up surrounded by the "instant gratification" technology of digital media, and they have no memory of a world without cell phones, text messaging, email and web browsing.
How to Reach Them
We've searched the internet, read multiple articles and studied research from the experts. We've taken the best "nuggets" from what they've written and present them here for your consideration when putting together a marketing plan to reach both Millennials and Gen Zs..
#1. Know Your Customer
In order to effectively market to these two generations, you need to understand what motivates them to make a purchase. Read up on their buying trends and preferences and what's important to them so you can develop a targeted sales approach.
They care about purchasing products and supporting brands that align with their values. They're very conscious when it comes to making purchases that will benefit the greater good. Authenticity is #1 most important; the majority of them are willing to spend more on brands that support causes they care about.
Sustainability is important in every aspect of life for Millennials and Gen Z. Green / energy-efficiency features are more important in new homes among those two generations than any other. Sustainability is a big part of who they are and what they believe, and they want the brands to reflect their world view.
#2. Don't Try to "Hard Sell" to Them
This generation has been assaulted with "Buy Now!" advertising, and they're "over it" (as they say) and pay no attention. You need to convince them why they need your product, and how it will benefit them.
#3. Make It Personal
Millennials and Gen Z alike crave personalization and collaboration. They want to work with someone who will take the time to get to know them. They expect a designer to create a kitchen based on their style preferences, interests and lifestyles.
They want their opinions heard, so include them during every step of the sales process and beyond. Listen to and respect their opinions.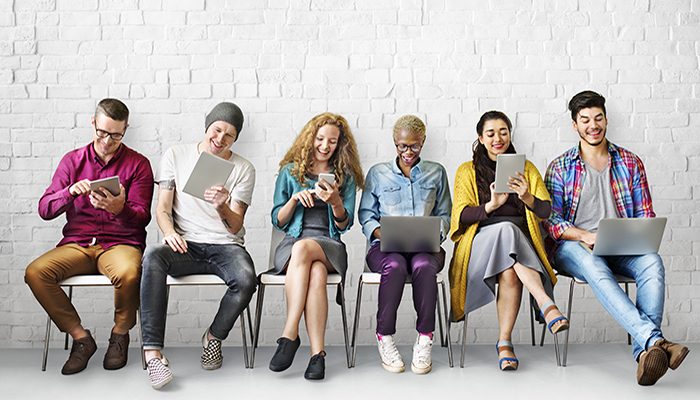 #4. Communicate Like They Do
Most Millennials and Gen Zs have always had smart phones and used them to find digital solutions for everything they do.
Their preferred communication tools are text messages, Snapchat, WhatsApp, Twitter, Tik Tok, Facebook messages and Instagram. In general, they prefer videos and photos to words.
When searching for product information, they want speed, ease and efficiency. They expect instant gratification. When they text, they get annoyed at any delay in response because they know cell phones rarely leave their recipients' hands.
Your goal is to convince them – in the least amount of time — why they need your products and services.
#5. Be Informative but Be Brief
These two generations check online before buying anything. Their first impression of a company or product comes from website design and functionality. You simply must have a modern, convenient, smooth-working, mobile-friendly website.
#6. Be Active on Instagram
Millennials are visual, and Instagram is the ultimate visual platform. Get your best pics on Ista and post regularly, like every day.
#7. Don't Try to Con Them
Millennials search the Internet to learn about what you are trying to sell them. They can spot a fake and won't hesitate to move on if they sense something isn't genuine.
They want real, down-to-earth people who can connect with them and give them the truth. They want authenticity.
Be consistent and transparent with whatever you tell them about your services.
#8. Be the Expert
To impress consumers from these generations, you have to be the expert: the person who both knows your business and can tell them how it relates to their lives.
They want to know that you hear them, you acknowledge their problems, and can provide solutions for them.
#9. Don't Stereotype Them
Don't think you can take a cookie-cutter approach with them. They have distinctive goals, and preferences.
Many stereotypes exist about them, such as they have no brand loyalty, they feel entitled, they have a short attention span, etc.
The fact is that they are a diverse group. It's dangerous to look at them as a homogeneous mass. They fall on a wide spectrum of tastes and behaviors.
#10. Don't try to be Hip | "OK Boomer"
Nothing seems to get mocked faster by Millennials and Gen Z than businesses that try to "be hip" when they use trends, slang and the fads of younger consumers. And then come across looking more "out of it" than anything. And it's apparent they are trying too hard.
The voice for your business can be fun and professional, whatever is right for you. Just make sure you don't try to be something you're not.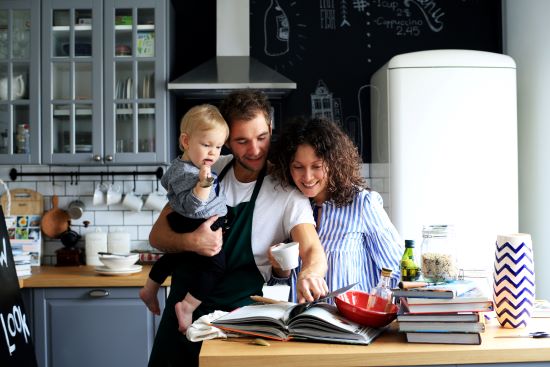 #11. Quality Products + Good Design + Good Food = Ideal Kitchen Design
Millennials and Gen Z value quality. They appreciate good design and good food. And when it comes to their ideal kitchen, they are open to international influences. They grew up with the Internet, and as a result, they have been connected to global information and entertainment their entire lives.
#12. HGTV Influence
They get ideas for what they want in a kitchen from TV. They grew up with moms who watched HGTV shows that featured designers as the experts.
This influence may help to explain why they accept designers and design services more so than older generations.
What Millennials Want in a Kitchen
These young consumers consider their homes to be a reflection of themselves. And further, they want to express themselves in their kitchens. "I want my kitchen to say a lot about me," is what designers hear when working with them on kitchen design.
They want
Open floor plan kitchens that make the most of their space
Energy Star-rated, high-end appliances
Multi-purpose Islands
Sleek, simple design – no clutter
Entertainment areas. Many are "foodies" who are into entertaining and want space for guests to mix and mingle
Lots of cabinet storage to keep things out of sight.
Multiple work stations for collaborative cooking and socializing
Charging stations for their phones, laptops and tablets
Organic materials, like reclaimed wood, brick and earth tones
Eco-friendly materials, like paint, floor coverings and cabinet finishes without volatile organic compounds (VOCs)
Their Kitchens Must Have Smart Technology
Technology is an integral part of everyday life for this generation. They research everything, including cooking techniques and recipes, and learn by watching YouTube videos. We've written articles about tech in the kitchen, plus many other in-depth articles are out there. We like this one.
Smart technology for the kitchen changes daily; it's a lot of work to keep up with what's new. You can probably learn from your Millennial customers, but it's good to have some "go-to" products you can recommend. Just know that you will be asked to wire in tech for your Millennial customers.
Conclusion
Millennials are the future. It's worth taking the time to understand their motivations and preferences and build a business plan around their needs. Think of it this way: many Millennials also have aging parents and will begin making more decisions for them in the coming years.
---
Bob Aungst Cabinet Sales is a full-service rep agency with one goal: to match kitchen and bath designers and remodelers with the cabinet manufacturers best suited to their business' style and clientele. Owner Bob Aungst III represents Brighton Cabinetry, US Cabinet Depot, Presidential Cabinetry, Jay Rambo Cabinetry, Great Northern Cabinetry, and StyleCraft.