Do your clients ever ask you if they should get a home warranty to protect their new appliances and home systems?
We've put together this article to give you an overview of what a home warranty does and does not do and how it differs from homeowners' insurance so you can answer clients' questions.
What Is a Home Warranty?
A home warranty is a service contract that protects your clients' homes' appliances and systems, such as plumbing, electrical and HVAC. For a monthly or annual price, a home warranty will repair or replace appliances and systems that malfunction or have broken down due to normal wear and tear. In addition, a home warranty may include add-on coverage for things like pools and hot tubs, if you pay extra.
Differences Between a Home Warranty and a Homeowner's Insurance Policy
While a home warranty can provide coverage in case home appliances or systems break down or fail due to normal wear and tear, warranties DO NOT replace homeowners' insurance.
Homeowners' insurance protects against accidental damage to your client's home and belongings due to theft, fire, storms and natural disasters. A home warranty protects their home, too, but it works differently.
A home warranty is a service contract that helps pay for repairs and replacements for covered appliances and major home systems.
While home warranty coverage and homeowner's insurance policies have some things in common, they are essentially two different products. The main differences lie in what they cover.
A home warranty won't cover your client's property against the types of disasters covered by homeowner policies. For example, warranties are not meant to cover repairs to a home's foundation or its structure due to accidents. In addition, they do not protect against liability if someone gets hurt on their property.​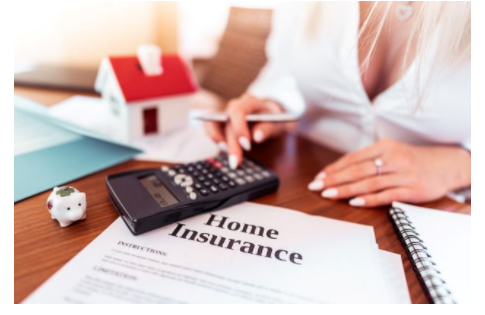 Home Warranty
Covers repair or replacement of appliances and home systems
Not required with a mortgage
Sometimes included by home sellers as part of a home sale
Can be transferred to a new owner
Homeowner's Insurance
Covers the home's structure and contents from damage due to accidents and natural disasters
Required by mortgage lenders
Cannot be passed on to a new owner
What Does a Home Warranty Cover?
A home warranty covers eligible appliances and systems. Home warranty plans are typically categorized into three broad areas:
Appliance plans (e.g., washer/dryer, dishwasher, and refrigerator)
Systems plans (e.g., air conditioning, heating, plumbing, and electrical)
Combo plans that cover everything included in the appliance and systems plans
The following items are typically covered by the best home warranties.
Covered Systems
Heating system
Air conditioning systems (HVAC systems)
Electrical system
Plumbing system
Water heaters
Ducts
Covered Appliances
Garbage disposals
Dishwashers
Ceiling fans
Bathroom exhaust fans
Clothes washers and dryers
Garage door openers
Ovens / stoves / cooktops
Refrigerators / freezers
Ice makers
Doorbells
Trash compactors
Instant hot water dispensers
Add-on Coverage
Electronics
Guesthouses
Swimming pools
Spas
Septic pumps
Lawn sprinklers
Second appliances, such as A/C or refrigerators
Wells
What Isn't Covered with a Home Warranty?
Most home warranty providers won't cover structural elements like windows, walls, floors and foundations. Other items not covered include:
Cosmetic damage
Light fixtures
Outdoor water systems
Remote controls
Disposing of debris
Appliance accessories
Your clients should go through the home warranty contract before signing and purchasing to see what major systems and appliances are included.
Many home warranty companies will deny claims if an appliance or system:
Was not installed correctly or maintained properly
Was not used properly
Does not meet local building codes
Had a known or unknown pre-existing condition when you bought the warranty
What Does a Home Warranty Cost?
There are two costs to look at when comparing home warranty plans:
the service fee
the monthly (or annual) cost.
The service fee is the amount that must be paid each time service is requested. These fees typically range between $55 and $150.
The monthly or annual cost of the warranty ranges from about $350 to more than $1,100 a year, depending on the plan, service fee, house size and where they live.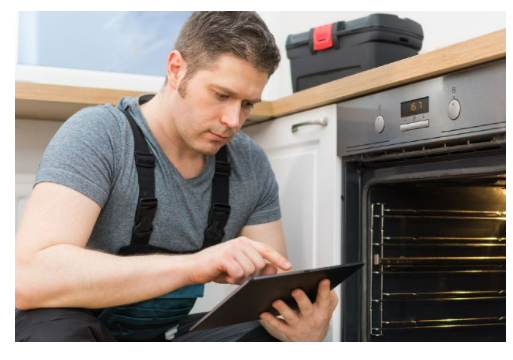 How Does a Home Warranty Work?
After choosing a plan, service fee, and any add-on coverage, your clients pay upfront for the entire year or set up monthly payments. Most companies have a waiting period of 15 to 30 days after the plan is purchased before coverage takes effect.
Generally, the technician sent by the home warranty company will first try and repair the malfunctioning appliance or system. If that's not possible, a replacement will be installed.
While the specifics depend on the company, here's how a home warranty typically works:
If a covered appliance or system breaks down, a claim is submitted with the home warranty company. Most companies have 24/7/365 customer service representatives.
The home warranty company then chooses a service provider.
The service provider sets up an appointment for the technician to come to the home.
The technician diagnoses the problem. If it's covered, the technician repairs or replaces the item.
Your client pays the service fee, and the home warranty company covers the rest.
Does a Home Warranty Come with Limitations?
Your clients should know that home warranty providers build in limitations that can make it easier for them to deny paying claims. As a result, consumers often complain to the Better Business Bureau about home warranties because they didn't get the benefits they expected. For example, some policies will cover a refrigerator but not the icemaker. An oven might be covered, for instance, but not be covered if it stops working while in self-clean mode.
Caps on Pay-Outs.
All home warranty companies have caps or coverage limits that will determine how much they will pay to cover claims. Depending on the plan and coverage options, these limits can range anywhere from $500 to upwards of $3,000 or more.
So, if the contract says the maximum dollar amount on refrigerator coverage is $2,000, that's the most they will pay to repair or replace.
Some companies have aggregate limits — an annual cap on the amount they will pay out for all claims. If claims that exceed these limits are submitted, the policyholder will have to pay for repairs or replacements. This may be especially relevant if your clients have higher-end appliances and systems. 
It is important to know all these details before recommending a company and plan.
Are Home Warranties Worth It?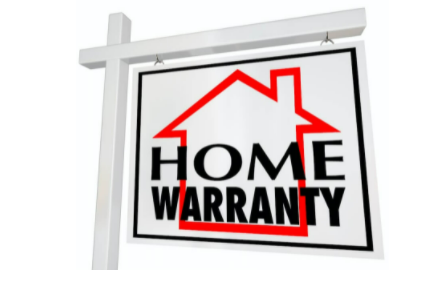 A home warranty can offer peace of mind by covering unexpected expenses related to system break downs and appliance malfunctions. Whether a home warranty is right for your clients depends on the age of their home and the quality of their appliances.
If their major appliances and home systems are new and/or covered by manufacturers' warranties, they probably do not need to purchase a home warranty plan.
Conclusion
If your clients are thinking about buying a home warranty, they should evaluate whether it covers what they want it to.
Home warranty policies cover situations that insurance doesn't
Investing a few hundred dollars in a warranty can save thousands
A home warranty can be particularly worthwhile when buying a home
Urge your clients to read the fine print and know the details regarding their coverage and covered items. Just because a system or appliance is listed under the plan doesn't mean it will always be covered. Home warranty companies have a reputation for denying claims and finding all kinds of reasons not to cover items.
Still, a home warranty often ends up saving money in the long run. And it can certainly help your clients' budgets and provide them with peace of mind.
For Further Reading
Google will help your clients find the names of home warranty providers and recommendations for the best. This article in money.com makes recommendations.
---
Bob Aungst Cabinet Sales is a full-service rep agency with the goal of matching kitchen designers and remodelers with the cabinet manufacturers best suited to their business' style and clientele. Owner Bob Aungst III represents Brighton Cabinetry, US Cabinet Depot and Integrity Cabinets.