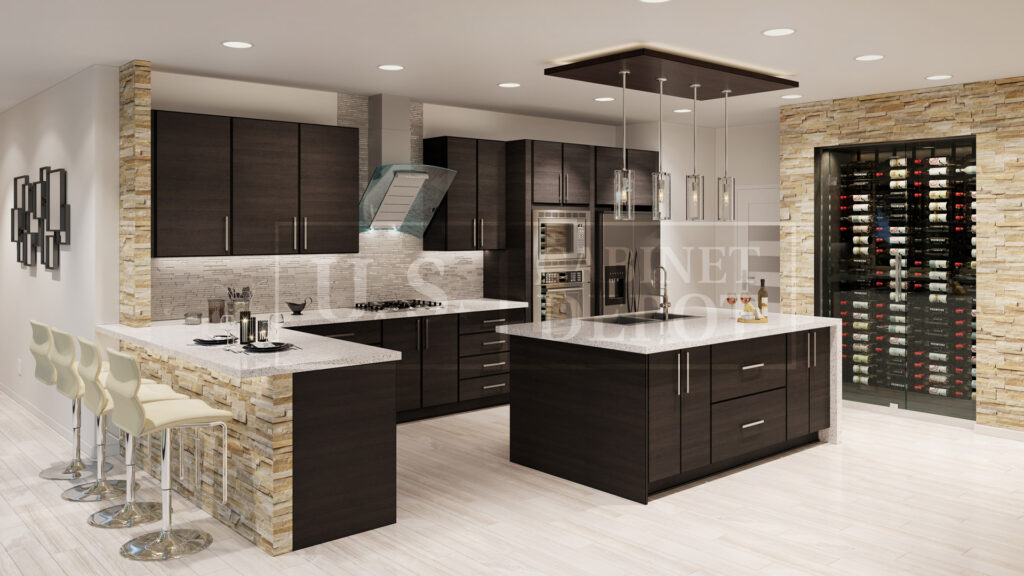 When compared to custom cabinets and entry-level custom cabinets, stock cabinets offer the least amount of customization and the fewest number of options.
By limiting options, stock cabinets can save your clients money. They're mass-produced cabinets that are ready to ship when ordered. 
If your clients are working with a tight budget for their kitchen remodel, stock cabinets are probably their best choice.
They're also the ideal choice if the homeowners are remodeling their kitchen for re-sale.
The stock cabinet line I represent is US Cabinet Depot. As you can see in the photo above, which was taken from US Cabinet Depot's website, a talented designer can make stock cabinets look like a million.