Remodeling can be a trying, disruptive process for homeowners: they must arrange the financing, do hours of research, find and hire a kitchen designer and contractor they trust, make design decisions, and wait while their space is under construction. They are most likely managing a job and family as well.  
Knowing all that, what motivates homeowners to renovate their kitchens? Is there one deciding factor? Or a work-from-home situation? Or possibly having family home more than previously? Or other changes to work and home life? Or a series of events that align and they finally say: "Let's do it"? In this article we'll look at what influenced homeowners to decide to get the kitchen remodel started.
Determining each homeowner's motivation to remodel can be a powerful tool for winning new business. Understanding why they want to take on a kitchen renovation project can help you when putting together your design, quote and proposal.
Houzz Study Reveals Why Homeowners Renovate Their Kitchens
The activities that come with a kitchen remodel represent a major disruption. It's not only the cost. Despite all the negatives, homeowners can always find good reasons to take on a kitchen renovation. Their reasons vary.
According to Houzz, many people decided to invest in a kitchen project during the pandemic. Its recently released 2021 Houzz & Home Study reveals some of the reasons for remodeling. Based on a survey of more than 70,000 U.S. respondents, the report found that home renovation projects were up in 2020.
Homeowners Continue to Hire Professionals for Renovation Help
The pandemic forced many people to evaluate how they actually use their kitchens. Many made improvements to accommodate changes in work and life, resulting in increased demand for home improvement professionals. 85% of renovating homeowners hired design professionals to guide their kitchen remodels. General contractors are the most commonly hired pros, with kitchen designers coming in close second.
Finding the right kitchen designer, contractor, architect or interior design professional to suit a homeowner's needs can be a big challenge for a homeowner. Houzz survey respondents said they relied on recommendations from friends and family and online ratings and reviews when selecting a design professional for their project.
What matters most to homeowners when choosing a contractor or kitchen design professional for home renovations?
Examples of past projects
Family/friend recommendations
Customer testimonials
16 Reasons Why Homeowners Renovate Their Kitchens: Top Motivators
While the pandemic was a key factor in making the decision to remodel, it isn't the only one. Listed here are 16 other reasons homeowners gave for starting a kitchen remodel.
 "We can finally afford a new kitchen!" They wanted to do the project all along and finally had the time or the money.
They want to improve an inefficient design
Their kitchen is worn out. "We can't stand this old kitchen any longer."
The desire to customize a recently purchased home, to make it their own
High prices in the housing market. "We'll renovate our kitchen rather than move."
They want to lower energy costs
Millennials want to personalize their first homes
Baby boomers want to age in place
Accommodating multi-generational living
The desire to create a dream gourmet kitchen
They got inspired watching home improvement shows on cable television
Increasing property value before selling
Keeping up with the Joneses – peer pressure from neighbors
Repairing damage due to the home's age, water damage or other damage from extreme weather
The style and color of the kitchen needs updated 
Adapting to a major lifestyle change, such as a growing or shrinking family or changes made to accommodate aging or disabled family members.
Renovation Motivation Questionnaire
Homeowners may have other motivations that they reveal to you only after questioning during your client intake process. Asking follow-up questions to get at their underlying motivation will help you better understand your client and what they want.
The following questions can help you get them to open up.
What is your reason for wanting to remodel?
Why did you decide to move forward with this project now?
What are you looking to accomplish with this project?
How old is your home?
Has the kitchen been renovated previously?
What about your kitchen do you like? what don't you like?
How long do you plan to stay in your home? Are you concerned with resale value?
Does anyone in your family have specific needs for work and/or study?
Do you anticipate changes to your family size in the next few years?
How much time does each family member spend at home?
Does any family member have physical or mobility limitations?
Do you socialize in your kitchen? How often do you entertain?
What time of day is your kitchen most frequently used?
Do you have any furniture you want in your kitchen?
What type of specialized storage do you want/need?
If you want an eat-in kitchen, how many seats?
Besides cooking, what other activities will take place in your new kitchen?
Staying in One Place Longer
Homeowners are staying in their homes longer. The typical homeowner in 2020 had remained in place for 13 years, up slightly from 12.8 years in 2019 and well ahead of 2010's reading of 8.7 years . About one in four U.S. homeowners has lived in the same home for more than 20 years, the study showed.
According to AARP, the great majority of older adults are planning to stay in their homes for the rest of their lives.
A study from NAHB found that people frequently remodel to avoid moving, a motivating factor that has increased in importance over the years.
Knowing these trends gives you the opportunity to present kitchen designs with long-term functionality and accessibility in mind. If you are knowledgeable about universal design, you will have a definite advantage with Baby Boomers. Over half of renovation spending comes from homeowners aged 55 years old and older.
Multi-Generational Living
Multigenerational living is on the rise in the US for several reasons:
people want their children to know their grandparents
so adults can take care of their aging parents
adult children can live at home to save for their own homes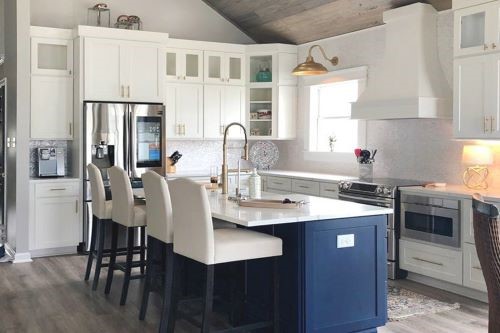 Personalize and Improve the Kitchen's Style
Remodeling the kitchen allows your clients to customize their homes the way they want and in a way that meets their unique needs. It is the ideal opportunity for them to create a comfortable space and make it useful and enjoyable. Working with you as their guide can help them narrow down their choices and get the best results within their budget.
Improving an Inefficient Layout
Homeowners want a kitchen that works for their individual needs. They may think it's all about how the kitchen looks, but they need to ask themselves: Is the working area too small and too cramped? Maybe they can't open certain cabinets if someone has the refrigerator door open. They might need more countertop space for meal prep. These inconveniences can be fixed and greatly improved with the right remodeling job.
Ideas for improving functionality:
Reconfigure the space to add a peninsula or island
Add under cabinet lighting
Install a food pantry for the ultimate in storage area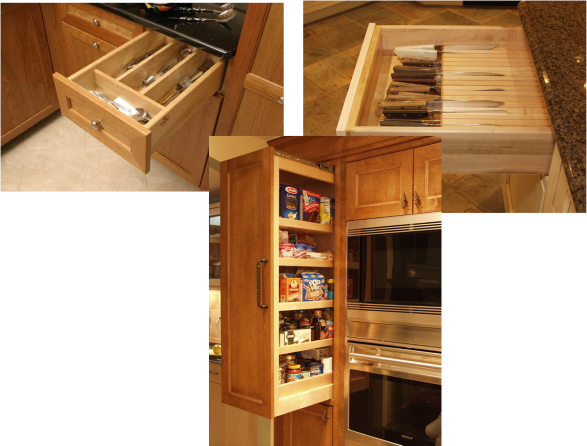 Replace a Worn-Out Kitchen
When helping your clients plan their new kitchen, it's the time to update deteriorating materials. No matter how shiny everything looks when first installed, the wear and tear of life and general use takes its toll.
The most important things to update in a kitchen include the cabinets, countertops, sink, faucet and flooring. You can guide your clients to invest in high-quality, durable products that will last many years.
Peer Pressure | Keeping Up with the Joneses
Some homeowners are inspired to update their kitchens after seeing their neighbors remodel. Many people are motivated by a desire to make their kitchen as nice as they perceive other homes in the neighborhood to be.
Millennial respondents said they felt peer pressure to improve their home, especially the kitchen. Many homeowners are well aware of how the value of their home is impacted by surrounding homes, i.e., neighborhood "comps". Wanting to keep up with the neighbors may be one motivating factor behind hiring you or determining the scope of the project.
Boost Property Value for Resale
Homeowners may be motivated by their plans to improve their home before putting it up for sale. Realtors report that the kitchen can make or break a deal. A remodeled and up-to-date kitchen will appeal to potential buyers more than a worn out and outdated kitchen. Statistics show that a homeowner will likely recoup a good portion of what they invest in a kitchen remodel. According to Remodeling Magazine's 2021 Cost vs. Value Report, they will get back 62% – 77% of what they paid for the remodel.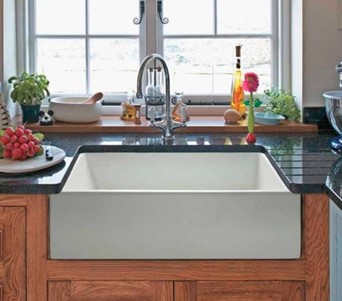 Improve resale value with updates, such as:
Countertops
Appliances
Lighting
Backsplash
Hardware
Hood
Wood floors
Lower Energy Costs and Increase Savings
Energy savings can be a huge motivating factor for renovating a kitchen.  From ovens to dishwashers to stoves, kitchens are full of energy-sucking appliances. A kitchen renovation provides the opportunity to bring in energy-efficient appliances. And go eco-friendly for savings on energy costs.
The Houzz survey found homeowners are considering technology products and environmentally conscious "green" features to update their kitchens. Almost half of renovating homeowners said they plan to buy "smart," internet-connected products for their new kitchens.
The most-wanted products with green features are:
energy-saving LED lighting
energy-efficient dishwashers
water-conserving faucets
Other energy-saving measures that can be included in a kitchen remodel include adding more windows, adding more insulation and adding skylights to bring in more sunlight.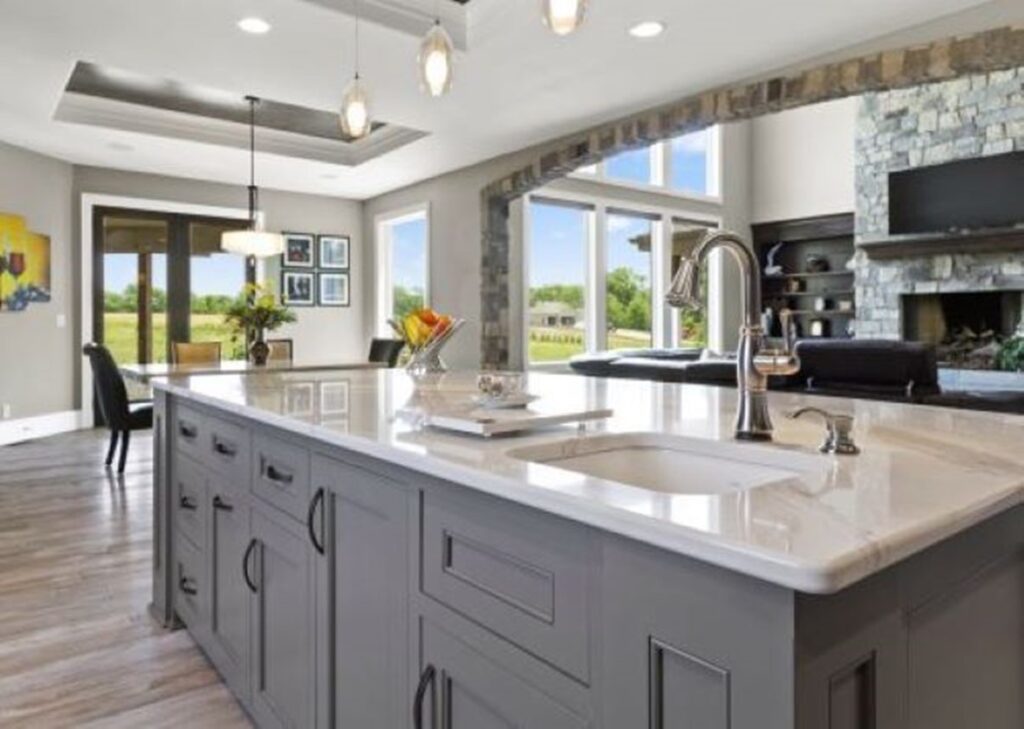 Upgrade to Fit Homeowner's Personal Style
If your clients feel that their kitchen is not the style or color they would like and they're ready to upgrade, you can guide their decision-making process with your experience and expertise.  
Their kitchen should be somewhere they want to be and spend time in. That means it should reflect their personal style.
Ask your clients: "What would you like your kitchen to say about you?" Houzz survey respondents answered this question:
48% said they want their kitchens to say: "I'm modern,"
39% want their kitchens to say: "I'm stylish"
35% want their kitchens to say: "I work hard, and I deserve this."
Some areas for style personalization can include:
Backsplash tile
High quality countertops 
Lighting
Faucet in a distinctive finish and/or hands-free
Upgrade to Meet the Family's Needs and Lifestyle
The kitchen layout may have worked great at one time, but not any longer. It's important the family plans their remodel with their specific needs in mind.
They may need a breakfast bar so they can eat in the kitchen without going to the dining room
Maybe they want a large table in the center of the room.
A place for the kids to do homework at the island
They probably want more storage, like many homeowners who reported in the Houzz Kitchen Trends Study
They may want more counter space because they love to entertain.
Conclusion
The catalyst for actually beginning a renovation project varies. A kitchen remodel is a major disruption, and it's not only the cost. Despite all the negatives, homeowners can always find good reasons to take on a kitchen renovation.
For Further Reading
---
Bob Aungst Cabinet Sales is a full-service rep agency with the goal of matching kitchen designers and remodelers with the cabinet manufacturers best suited to their business' style and clientele. Owner Bob Aungst III represents Brighton Cabinetry, US Cabinet Depot, Integrity Cabinets and StyleCraft Luxury Custom Cabinets.