#1 Most Often Ordered Wood Species from Brighton - Paint Grade Maple
The #1 most often ordered wood  species from Brighton Cabinetry is Paint Grade Maple. Makes sense since their top selling finish — after custom match — is white paint.
#2 Most Often Ordered Wood Species from Brighton - Walnut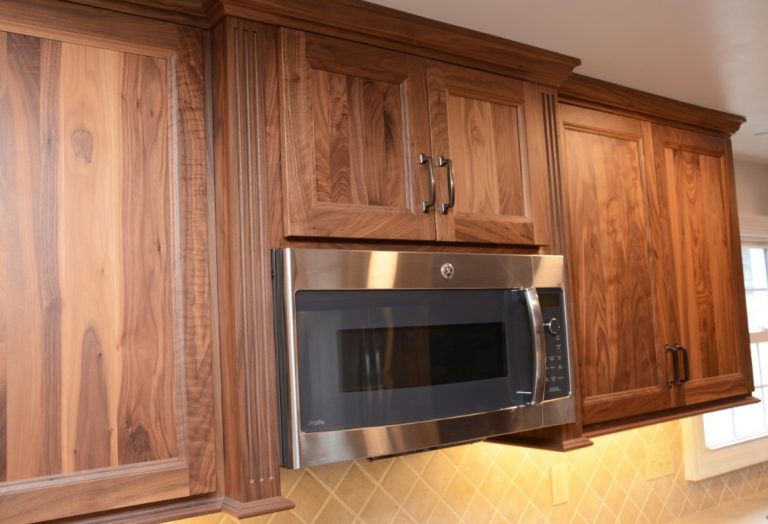 Walnut has long been the favorite of furniture makers and other serious woodworkers. Now its popularity is showing up in kitchen cabinets, and it's the #1 most ordered wood at Brighton (that isn't paint grade Maple).
Walnut cabinets are versatile and look great in both traditional and modern kitchens. The popular Walnut is perfect for kitchen cabinetry because of its deep, rich color and visible grain pattern, which adds warmth and sophistication to any space.
Brighton offers a number of stains for Walnut, as shown below.

#3 Most Often Ordered Wood Species – Quarter Sawn White Oak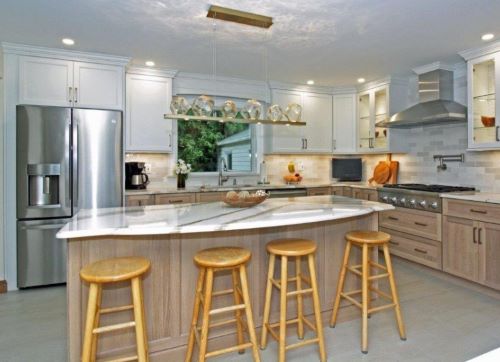 Quarter Sawn White Oak can be used in any kitchen design, from traditional to contemporary. It offers a timeless, classic look. 
With the move away from painted finishes toward natural wood finishes, it's not surprising that Quarter Sawn White Oak is the #3 most often ordered wood species from Brighton Cabinetry.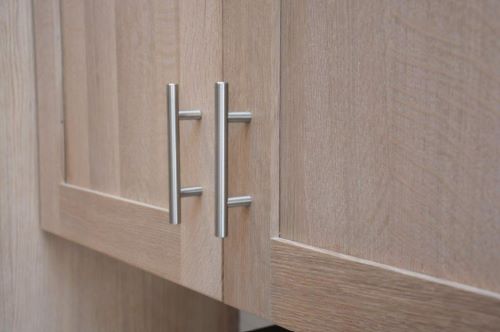 The light color of Quarter Sawn White Oak looks amazing when finished in any of the translucent stains offered by Brighton, as shown below. 
As you can see in the photos, most homeowners go for the Natural stain that lets the beauty of this popular wood species shine through. 

#4 Most Often Ordered Wood Species from Brighton – Cherry
Cherry wood has long been a very popular option for kitchen cabinets, thanks to its warm color variations. Plus, it adapts to any kitchen style. Some people think that Cherry cabinets might be going out of style because they've been around for so long. However, they're here to stay. Contemporary, transitional, traditional, farmhouse, cottage, and modern kitchen designs all look better with Cherry cabinets.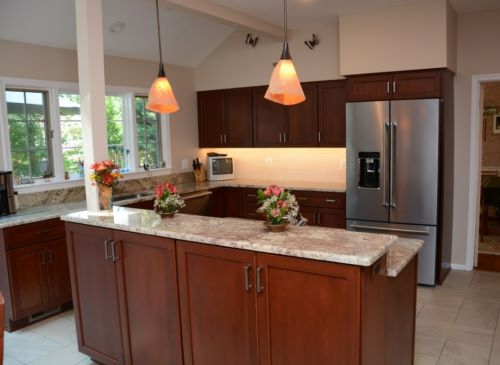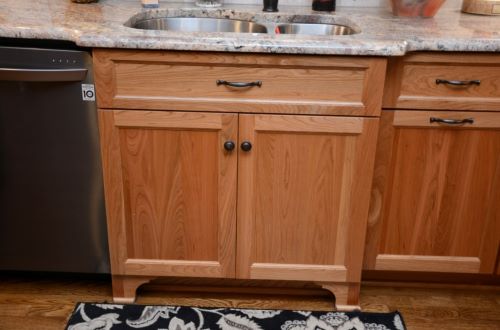 Because of its natural reddish undertones, Cherry wood looks beautiful on its own. However, it can take darker stains the same as, if not better, than other hardwoods.
Brighton Cabinetry offers many stain options for Cherry, as shown below.



#5 Most Often Ordered Wood – Hickory
Hickory wood comes in a range of natural shades, from blondish-white to dark brown and even a deep red-brown. It has a close, straight grain and typically contains natural knots and twists in the grain.
Some people find those naturally-occurring knots and wild grain patterns beautiful. And those people have ordered Hickory cabinets from Brighton, making it the #5 most often ordered wood species from Brighton Cabinetry. 
Brighton offers many stains for Hickory to meet the demand, as shown below. They are the same stains available for Rustic Hickory. 

#6 Most Often Ordered Wood Species from Brighton – Rustic Hickory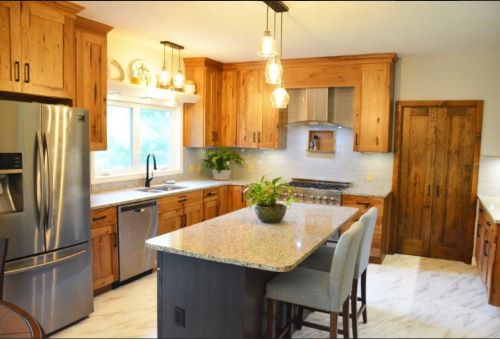 Rustic Hickory is cut from the outer edge of hickory trees. It's like regular hickory, however, it is more dramatic, meaning it has more knots, burls, extreme grain patterns, color ranges, and streaks of color. Often chosen for its natural, knotty appearance, Rustic Hickory can add a lot of character to a kitchen.
The same stains available for Hickory are available for Rustic Hickory, as shown above.
Want More Information About Brighton Cabinetry's Wood Species?
In this article we've detailed the best selling wood species from Brighton Cabinetry. However, there's lots more to know about Brighton  and its full-featured product line. If you're interested in learning more, please contact me.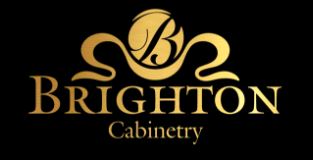 Bob Aungst Cabinet Sales is a full-service rep agency with the goal of matching kitchen designers and remodelers with the cabinet manufacturers best suited to their business' style and clientele. Owner Bob Aungst III represents Brighton Cabinetry, US Cabinet Depot, Integrity Cabinets and StyleCraft Luxury Custom Cabinets.