LinkedIn is a lot like Facebook, except it's for business exclusively. There's no Bejeweled Blitz on Linked, only people looking for jobs or businesses looking for new employees, people looking for answers to questions to help them with their business or people looking to connect with other people in their industry.
It's a social networking site, yes, but one that allows you and your business to connect with more than 900 million professionals from around the world. It's a great tool to help generate leads, build brand awareness, establish your credibility and make professional connections.
We've assembled a few tips for creating an active LinkedIn presence for your business.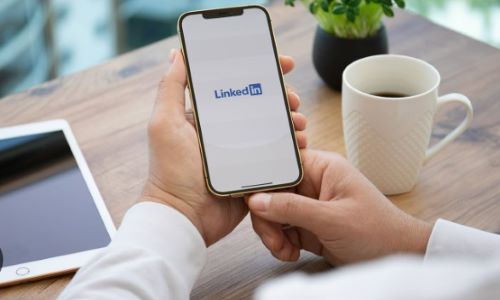 Tip #1. Start with Your Own LinkedIn Profile
To get started on LinkedIn, you first need to create an individual account. Just as on Facebook, your personal profile presents you as the individual behind the brand. Profiles form first impressions, where people decide, "Can I see myself working with (or working for) this person?"
Once you have your personal account established, then you can create a company page for your business.
Tip #2. Create a LinkedIn Company Page
Treat your LinkedIn Company Page as your business's LinkedIn profile. Unlike personal profiles, LinkedIn company pages are set up to represent your brand. This is ideal for small companies. Small businesses have found LinkedIn to be an excellent way to market their company and products.
LinkedIn has a page of instructions to get you going with your Company Page.
Tip #3. Define Your Goals for a LinkedIn Company Page
Typical goals for LinkedIn marketing include:
generating leads
raising brand awareness
establishing professional networking connections
You are not limited to just one. Go for all three – why not?
Before you can begin working on any of these, you must define your target audience. Once again, LinkedIn provides helpful instructions.
Tip #4. Build Your Page Following
No one is going to know your Page exists unless you tell them.
Here are 4 ways to get your new Page some attention:
Share your page
Link to your LinkedIn Page from your website
Ask your employees to update their LinkedIn profiles to include your company name
Send invitations to existing customers and prospects to follow your Page
Tip #5. Optimize Your Company Page for Search
Your LinkedIn Page is indexed by Google. Therefore, when it is optimized for SEO, it will get noticed by people searching for a kitchen designer or kitchen design business. 
Make sure you complete your profile using your company logo and contact information. Linkedin reports that companies with complete profiles get 30% more views. Work in natural-sounding keywords where you can in the first paragraph of your company description. Keep it to 3-4 paragraphs max about your products and services.
LinkedIn lets you add a cover image that shows off your brand. Take advantage of this space to bring attention to your company. Keep it simple. The current dimensions for this space are 1128px x 191px.
Tip #6. Update Frequently
Updates can include recently completed projects, news coverage, creative tips, new features or products — anything that shows your business as an active and serious operation.
Tip #7. Add Company Page Followers
When people follow your Company Page, your updates appear directly in their LinkedIn feed. The more Company Page followers you have, the higher the reach potential of each update you publish.
How can you add followers?
Start with employees. Have them add your company to their personal profiles so they automatically become followers who can like, comment and share. When strangers see that your company page is followed by professionals with skills and experience, it increases your credibility.
Promote your Company Page outside the company. Invite customers and suppliers to become followers. Promote your Company Page in your emails and blog posts.
Add a LinkedIn "Follow" button to your website.
Follow People with whom you share common interests. They will follow you in turn. LinkedIn makes it easy by providing suggestions.

A word of warning:  try to sell your products and services. "Salesy" content does not perform well on LinkedIn
Tip #9. Use Photos and Videos to Get More Followers for your Company Page
Posts with images get over six times more engagement than text-only content.  Add photos, YouTube videos, and other visual presentations to your updates.
Tip #10. Participate in LinkedIn Groups
It's not enough to have a Company Page. To get the most out of LinkedIn for your business,  you need to be active. This means joining and participating in relevant LinkedIn Groups and interacting with other users.
You can't join groups with your Company Page. You have to use your personal profile in Groups. However, many Groups allow users to share Page content, so joining a Group can be a good way of building both your personal network connections and Page followers.
K & B Dealers Network is an example of a relevant group for our industry. It's very active and can be a good place to start if you're a beginner on LinkedIn. 
Here's the group's description:
Most dealers and contractors in the kitchen and bath industry are small businesses that can benefit from the experience of peers. If you have issues with which you desire assistance of peers simply state your issue on the LinkedIn Group "Kitchen and Bath Dealers" and ask for feedback from peers.
 Remember – no selling or spamming in Groups!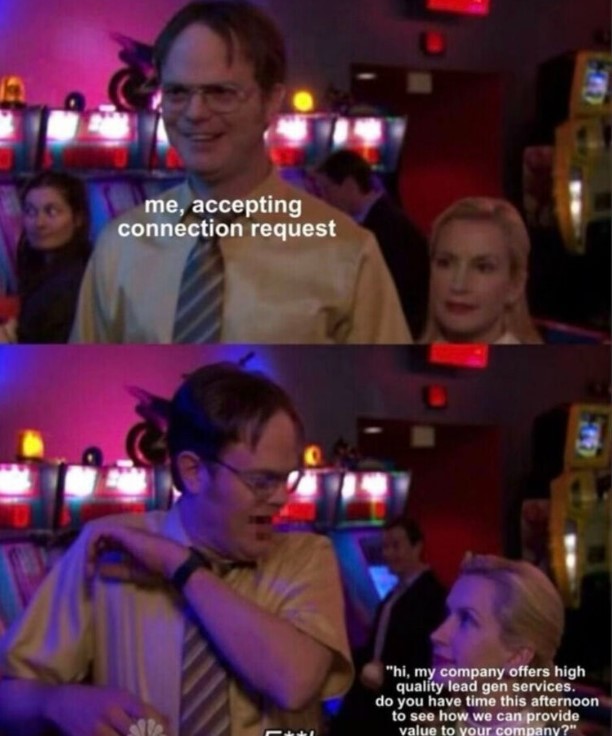 Take LinkedIn for Business Seriously
Despite its professional focus, LinkedIn is still a social network. LinkedIn helps you interact with the "right people" by showing who your connections are connected to. Browse through profiles of your connections and see who they're involved with.
Advantages for Your Business When You're on LinkedIn
To recap, here are some of the advantages you can use to promote and grow your business.
Connect with other professionals
Generate leads by creating and sharing content that is relevant to your target audience
Build awareness of your business by sharing your company's vision, expertise and experience
Connect with potential customers by participating in LinkedIn groups
Keep up with industry news
Generate credibility quickly
LinkedIn will work well for your business if you take it seriously and put in the effort to understand how it can work for you. To see the best results, LinkedIn should be a part of your overall social media marketing strategy.