The following is an article we wrote in the fall of 2021 about the importance of online reviews. And now that we are well into 2023, we couldn't help but wonder if reviews continue to be an influential factor in a consumer's buying decision.
Online customer reviews–both positive and negative–have a huge influence in attracting customers for small businesses. The typical consumer checks more than ten places online before making a decision. They don't go to review sites (Angi.com, Yelp) first, they Google.
And online reviews do more than influence consumer buying decisions; they create visibility on Google and other search engines, too. ​Having online reviews is an effective and inexpensive SEO (Search Engine Optimization) tactic. A "real" review on a respected third-party site is a powerful signal to Google.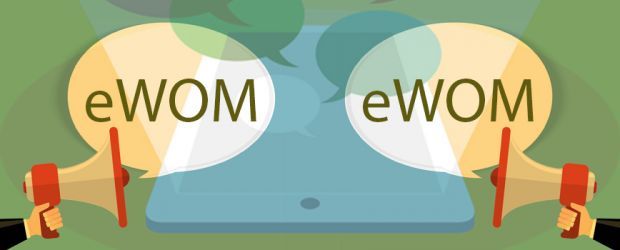 Getting customer reviews is a numbers game, and you can improve your numbers. ​As a small business owner looking to increase online visibility, you need to participate in "electronic Word of Mouth" (eWOM).
eWOM is the sharing of information about a product or service in the form of social media recommendations, online reviews, or influencer-generated content. This information sharing takes place on search engines like Google and Bing, eCommerce sites like Amazon and eBay, popular apps like Yelp, Nextdoor, and Tripadvisor, and social media platforms like Instagram, Facebook, Twitter, Tik Tok, and YouTube.
And who pays attention to eWOM? Today's consumers, that's who. These consumers are extremely well-informed, and they are influential in determining success or failure for many, many businesses. Because they have such power, consumers are more demanding than ever. Thanks to incessant tv commercials and over-hyped products on the web, consumers don't trust what you say about your services yourself. Further, they don't trust ads.
​But it appears that they do trust online reviews. Because customer reviews are written by "regular folks" with no agenda.
Still Not Convinced Online Reviews are Relevant? Some Myths & Truths
Still not convinced of the power of online reviews? Let's look at some myths and truths about reviews that hopefully change your mind if you're skeptical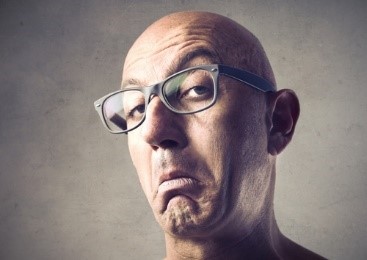 MYTH Only unhappy customers write online reviews.
TRUTH Positive reviews outweigh negative 8 to 1. ​Still, unhappy customers have a greater-than-normal urge to bad mouth a business online. These people know that complaining publicly creates pain for the business that made them unhappy. 
MYTH: Customers only care about the number of stars in a review.
TRUTH: People who consult reviews actually read them. Plus, they are suspicious of both positive and negative reviews. Fake reviews are common, and people know it.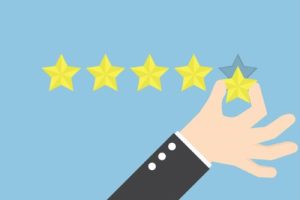 MYTH Negative reviews hurt reputations. Good reviews make good reputations, bad ones bad reputations.
TRUTH All reviews can help your reputation. It's the mix of opinions that tell the real story about a business's online reputation. Research has shown that readers of mixed reviews judge a business more favorably than those with only positive reviews. Nobody's perfect, and real reviews by real people are what prospects are looking for. ​
MYTH The more positive the review, the better. Why should a business want anything other than praise in its customer reviews?
TRUTH: To be valuable, a review should relate how real customers experienced a product or service so that other real customers can decide whether that product or service is a good fit for them, too. Also – reviews with details about your products and services, together with photos or videos get search engine attention.
Make a Commitment to Get Online Reviews
As a small business owner, you may believe that your focus should be solely on the products and services you offer and that your reputation will take care of itself. Not so. You must be proactive in getting customer reviews to bolster your online reputation.
Customers who have good intentions to write a review won't do it if they forget, or it's too hard, or they're too busy. You must invite each customer to write a review and make the process easy for them.
What's the best approach to use when asking for reviews? A simple, sincere, no-stress request with no financial incentives and no pressure.
You "invite" them to give feedback, you don't ask.
Keep the request "soft" and nuanced.
You "remind", you don't "nag." 
Email, thank you cards, a printed card with an invitation to post a review are all good ideas.
Never offer a financial incentive in exchange for a positive review. This practice violates the terms of service on review sites — and will get you banned!
Now Let's Look At How Today's Consumers Regard Online Reviews
Most consumers read online reviews before buying something. Up to 99% of buyers look up online reviews before purchasing most anything.
However, there's a problem with reviews out there today. They have never been less trustworthy. We're surrounded by people who create falsified reviews. There's a trend called brigading where people band together (form a brigade) to create lots of posts, either positive or negative.
Further, there's another trend called review bombing, where negative posts are created. Dictionary.com defines review bombing: to manipulate an online rating system with a semiorganized campaign of unfavorable user reviews, often as a general statement of disapproval for a creator, a publisher, or other business, rather than a genuine opinion about a specific product or experience.
No wonder the percentage of people who trust digital reviews as much as personal referrals has fallen from 79% in the past couple of years to only 49% in 2023. 
Wow.
Unfriend Social Media Reviews
By now, most everyone knows that social media reviews can be questionable. So, where else can you ask your customers to leave a trustworthy review? Google Business Profile is well-respected and consumers can leave reviews and comments. Here's an example from Brighton Cabinetry.
The BBB continues to be an excellent place to see reviews, too. Encourage your customers to leave you a review on the Better Business Bureau site, in addition to your Google My Business Profile.
Youtube is also a resource for product reviews. Not everyone will be willing to create an in-depth video praising your kitchen design skills and the quality of the materials you used in their new kitchen. But if they want to do it, YouTube is a great vehicle to showcase their review. Here's one woman's review of her IKEA kitchen.
There you have it. Today's consumers are skeptical and suspicious of online reviews, thanks to nefarious people who write fake reviews for money. We've provided several alternative suggestions for places where your customers can leave a "real" review that will boost your online presence and enhance your reputation.
Your former clients will lead you to your future customers; all you have to do is "invite" them to tell others about their experience with you.
Bob Aungst Cabinet Sales is a full-service rep agency with the goal of matching kitchen designers and remodelers with the cabinet manufacturers best suited to their business' style and clientele. Owner Bob Aungst III represents Brighton Cabinetry, US Cabinet Depot, Integrity Cabinets and StyleCraft Luxury Custom Cabinets.