When I first started selling for an R-T-A focused company in Pennsylvania, Maryland and New Jersey, I thought how hard can it be? I quickly found how little understanding I had of all the attributes, differences and opportunities that kitchen designers, dealers, and distributors had when selling R-T-A cabinets.
I learned that a percentage of kitchen dealers, approximately 25-30%, will never consider buying R-T-A for a variety of reasons. The two primary reasons are: (1) labor needed and (2) a facility to assemble the cabinets.
Note: Most R-T-A suppliers do offer an assembled cabinet as an option.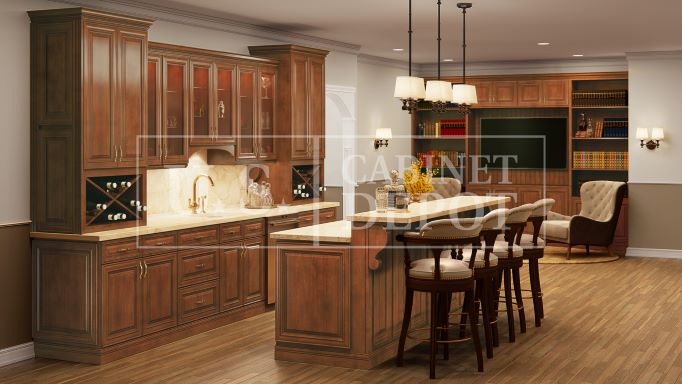 What Do Dealers Who Buy R-T-A Like About Them?
The dealers that focus on buying R-T-A like:
How quickly they can receive their R-T-A cabinets. Deliveries are in days up to a week.
That they don't have labor concerns
Lower shipping costs because of flat pack
The lower overhead because they don't need to rent commercial space.
That they get to control the assembly, which creates a profit center for them.
Dealers Love R-T-A Cabinets for their Budget-Conscious Customers
R-T-A cabinets deliver value to the budget-conscious homeowner, and dealers love that they can offer this feature. They can offer their customers a lower price for their cabinets  because shipping costs are reduced, thanks to the flat pack.
And budget-conscious customers don't care if you assemble cabinets in their garage or home.
Aren't Design Options Limited When Selling R-T-A Cabinets?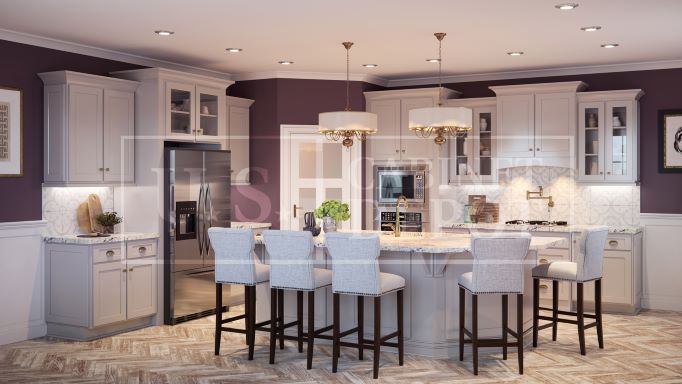 R-T-A dealers with the space and cabinet-making ability can build custom cabinets to augment their designs for the homeowners who have a more generous budget.
R-T-A cabinets can be ordered in white, then prepped and repainted on the job site. This option provides an unlimited color palette at a great price.
Other Business Opportunities Involved when Selling R-T-A Cabinets
Create profit by buying and stocking inventory to supply to house flippers, real estate investors or remodelers where speed is the imperative.
Enjoy reduced shipping costs. Volume purchases will drive down shipping costs. Buying 200 cabinets can bring down the costs 15% or more when compared to kitchen-at-a-time purchasing.
It's convenient and cost effective to partner with an importer to get discounted container loads. Then dealers don't have to find their own source of suppliers.
Bob Aungst Cabinet Sales is a full-service rep agency with the goal of matching kitchen designers and remodelers with the cabinet manufacturers best suited to their business' style and clientele. Owner Bob Aungst III represents Brighton Cabinetry, US Cabinet Depot, Integrity Cabinets and StyleCraft Luxury Custom Cabinets.