Bob Aungst Cabinet Sales Container Load Program
The Bob Aungst Cabinet Sales Container Load Program will discuss individual projects, stocking orders and container discounts thru US Cabinet Depot. Here's what you need to know. 
* The factory is in Indonesia.
* Container loads take approximately 3 months
* Freight from the port is additional
* Available container sizes: 20' and 40'
How the Container Load Program Works
* Provide your specs, colors and styles and we'll coordinate with the factory
* Colors can be mixed in the container
* Box and door programs to offer more door and drawer front options with the same color
We are here to help you with your cabinet container load purchases.
Contact me directly to discuss your project, stocking orders or container discounts.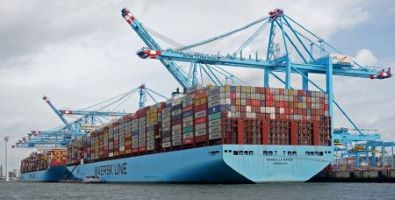 Frequently Asked Questions Related to Our Container Load Program
Q. How much does a container load cost?
A. The cost of a 40′ container can vary by color and door style. We would need to discuss current prices.
Q. What is included in a container load from the Bob Aungst Cabinet Sales Program?
A. The cost includes an all-plywood cabinet box, dovetail hardwood drawer box, soft close hardware and a paint quality you can sell at retail without hesitation. You will receive a nice mix of base and wall cabinets, vanities, tall cabinets and accessory items like moldings, panels, roll-outs, etc. 
Q. How many cabinets are in a container load?
A. The answer is – that depends. I'm looking at a recent 1409 piece order that has 550 cabinets. The other 860 pieces are roll-outs, moldings, fillers, end panels, back panels, etc. Your next order may require fewer accessories, making it possible to fit 700 cabinet in the container.    
Q. How long does it take to receive a container load?
A. Approximately 3 months. 
Q. Can I mix colors and door styles in a container load?
A. Yes, with limitations. We can discuss. 
Q. Do different paint colors change the price?
A. Generally, no. An exception is for darker colors, such as black or blue.
Q. Do you offer framed and frameless cabinet construction?
A. Yes.
Q. What if I'm not ready to lease a warehouse?
A. If you don't have your own warehouse space, there are 3PL (third party logistics) warehouses. If you are new to importing, this is a way to reduce one of the challenges you have to start.
3PL's give you time to figure out the best warehouse location without having to make a decision you don't have time to think through.
R-T-A 3PL warehouses are starting to pop-up around the country. You may get lucky in your area. 
Or you can turn to your business network and see if anyone has space they will rent for a year.
Q. What if I'm not sure I'll sell enough?
A. In the beginning, if you don't have enough volume to move containers fast enough, consider selling to designers, importers, surplus stores or small manufacturers. Small manufacturers can be great customers, especially if they have a retail or contractor-based business. 
Q. What is the shipping cost from the port?
A. From an East Coast port to somewhere east of the Mississippi, figure market rate.
Q. How do I order?
A. Ordering is as simple as sending in a spreadsheet with your cabinet list, door style choice and finish. 
Q. Does the container come directly to my warehouse or will you deliver R-T-A boxes on a 53′ trailer?
A. It depends on your preference. A container direct to your warehouse will reduce delivery cost/overall pricing.
Q. Can you deliver a container to a jobsite?
A. Yes.-