The kitchen backsplash has one primary function, and that is to protect the walls from grease, heat and moisture. However, beyond cabinets, appliances, countertop material and wall color, the kitchen backsplash can be the place for your clients to express their personalities in their new kitchens.
What is the Kitchen Backsplash?
By definition, a kitchen backsplash is what goes into the area between the countertop and the upper cabinets. In the past, it was regarded as little more than an extension of the countertop, designed to protect the walls.
Just because the kitchen backsplash has a job to do doesn't mean it can't look good while doing it. The ideal backsplash will balance functionality and good looks.
Kitchen Backsplash Standards
The standard height for the backsplash used to be 4". However, like everything else in kitchen design, that standard has been done away with. There are no more restrictions concerning how high the backsplash is or what material it's made from.
In fact, in today's kitchens, backsplashes can be as short as a few inches tall, or they can extend all the way from the countertop to the ceiling.
Kitchen Backsplash Benefits
A backsplash provides protection from steam and grease for your clients' kitchen walls.
Your clients can add some personality to their kitchens by selecting a backsplash material and pattern that appeals to them.
Backsplashes add texture, color and design to the kitchen.
They tie together the overall kitchen design scheme.
The backsplash can be the focal point or statement piece of a kitchen.
The area taken up by the backsplash is relatively small, so it won't be expensive to tear out and replace if your clients change their minds and want something new.
Considerations for Choosing Kitchen Backsplash Material
Decisions you can help your clients make before they finalize their backsplash choice:
Which backsplash material is the easiest to wipe clean?
What material will fit in with the style of their kitchen?
Do they want the same tiles to cover the entire kitchen wall, or only a small section behind the range/cooktop?
Would they like to see a decorative insert behind their range or cooktop?
Kitchen Backsplash Materials
Whether your clients want a custom designed tile pattern, an unusual material, a pop of color, a metallic finish or a classic look like subway tile, a backsplash can be more than just practical.
Writing about backsplash materials is like writing about cabinet hardware. The selections are endless, and everything depends on personal taste. The tiles shown in this article are not recommended for anything other than they're interesting and pretty. We did not go into wood or cork or brick, also perfectly acceptable options.  
1. Ceramic Backsplash Tile
Ceramic tile is probably the most popular material selected by homeowners for their kitchen backsplash. They are incredibly versatile, and they come in many shapes, sizes and colors. Further, they can be installed in numerous patterns to create a work of art.
Ceramic tiles provide a durable, heat-resistant and easy-to-clean surface.
Pros
Many shapes, sizes, colors and patterns to choose from
Can be low cost
Simple to clean
Easy to replace
Cons
More intricate finishes and designs can be costly
Cracks may form over time
Smaller tiles require more grout, making backsplash more difficult to keep clean
Tiles and grout can stain
2. Glass Backsplash Tiles
Glass tiles offer an unusual backsplash look and have become very popular. In addition to different colors, shapes and patterns, you can choose from different levels of reflectivity: glossy, frosted, matte and iridescent. Their light-enhancing good looks work well with any kitchen design style.
Glass tiles are easy to clean. A damp cloth is all that's necessary. Since glass is 100% impervious to water, it's an excellent backsplash option for cooks who create a lot of steam, moisture and splashes in their kitchens.
And tell your clients not to worry – it won't crack or shatter easily. Glass is heat-resistant.
Pros
Many shapes, sizes, colors and patterns to choose from
Reflectivity can make the room feel larger and brighter
Easy to clean
Can add resale value
Cons
Tiles cannot be repaired; if damaged, they must be replaced
Glass tiles are heavy, so walls may need reinforcement prior to installation
3. Porcelain Backsplash Tile
Porcelain tile can look like stone, wood or glass for less than a backsplash made from any one of those materials. For example, if your clients love the look of marble but don't love the price that comes with it, they may want to consider glazed porcelain.
Vitreous porcelain has a smooth surface, making it very easy to wipe down and maintain. It creates a classy, stylish look for your kitchen.
Pros
Long-lasting
Can look like a more expensive material
No sealing needed
Doesn't crack
Cons
More expensive than ceramic
4. Marble Backsplash Tiles
The colors and natural veining of marble create its beauty and adds a sense of luxury to any kitchen backsplash. Marble contrasts nicely with dark colored cabinets, and, generally speaking, it's very easy to clean.
Marble tiles create a beautiful backsplash design, with a durable finish that's naturally resistant to heat. Since marble is porous, it will need to be sealed.
Pros
Comes in a variety of types with different looks, colors and designs
Very durable
Will add resale value to the home
Cons
Must be resealed annually to avoid stains and discoloration
Difficult to repair
Can be chipped or stained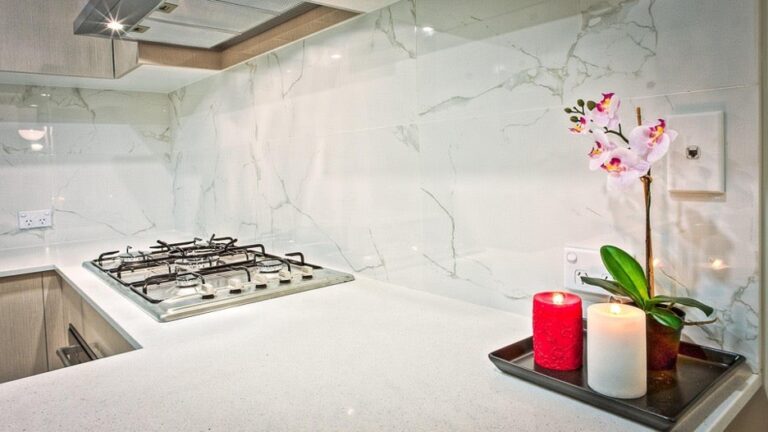 4. Stainless Steel Backsplash
No list of backsplash materials would be complete without mentioning stainless steel, the original backsplash material found in every restaurant and professional kitchen.
Stainless steel is a great option because it's durable, easy to clean and creates a sleek, contemporary look. It's also great around hot pots and pans.
A stainless steel backsplash can have different design patterns, and different textures are also available, such as quilted, ribbed or hammered.
Pros
Easy to clean
Won't crack or stain
Cons
Installation is difficult if windows, outlets or other features are cut into the design
Can be dented or scratched
Shows fingerprints and grease spatters
5. Shell and Pearl Backsplash Tiles
Mother of Pearl shell tiles are a very durable tile material, despite their delicate and luminous appearance.
Although the pearl surface is tough, shell tiles must be sealed to ensure their longevity. To keep them shiny and beautiful, your clients can't use harsh chemical cleaners because they will damage the surface. If properly sealed and cared for, tiles are easy to clean with nothing more than a damp cloth.
Pros
Unusual backsplash material of exceptional beauty
Durable
Easy to clean
Cons
Can be pricey
Must be sealed
6. Peel-and-Stick Backsplash Tile
Your clients may ask you about peel-and-stick backsplash tile as it's part of the home decorating DIY trend. Here's what you can tell them:
This type of tile is a relatively temporary backsplash, although high-end options can last a few years.
In addition to being easy to apply, peel-and-stick tile comes in a wide array of colors, shapes and styles to achieve just about any look imaginable. Since it's not permanent, it's a great option for owners who don't plan to stay in their home for long.
Pros
DIY installation
Inexpensive
Wide variety of looks to choose from
Great option for renters
Cons
Temporary
Can peel or fall off after time
Doesn't add value to the home
Get Creative with Patterned Tiles
Today's tile manufacturers have taken the guess work out of creating interesting patterns in a kitchen backsplash. If your clients are not feeling confident about choosing different sizes, shapes, materials and colors of tile to create the look they want, patterned tiles are available where the combinations are pre-made.  
Backsplashes can be personalized many ways. For example, these glass mosaic bar tiles can be installed horizontally, vertically or on an angle, creating three very different looks.  
Subway tiles are a classic; they will never go out of style. However, to personalize the traditional look of white subway tiles, homeowners have installed their subway tiles in staggered and vertical, even herringbone patterns, as shown here.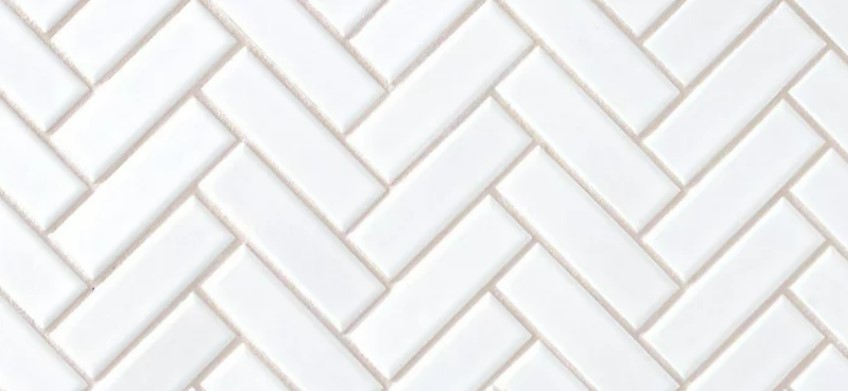 This website, Tilebar.com, has a fabulous selection of subway tiles in many materials, colors and finishes. Your clients can browse and ooo and ahh over more than 400 different photos, then choose from a range of colors from aquatic greens and blues to timeless whites and creams and everything in between.
Add a Decorative Tile Insert
A backsplash can become a work of art by adding a decorative tile insert of a pattern-within-a-pattern. It can be monochromatic or colorful to make it pop.
Ready-made scenes to install behind the stove are also available.
Don't Let Them Break Their Budget on the Backsplash
As the guiding hand in your clients' kitchen remodels, you certainly have had "the talk" about budgeting and how costs can add up.
While there are areas for them to splurge on and areas to save on, the backsplash doesn't have to be the budget breaker.
Many amazing tile options are available at great prices, and you are certain to have your own favorites.
Designing with a Tile Backsplash
We don't have to tell you that having a focal point in a room is one of the basic principles of interior design. And the kitchen is no exception.   
A kitchen backsplash can work beautifully as a focal point. For example, a mosaic tile pattern or brightly-colored subway tiles could be the pop of color that an all-white kitchen needs. Mosaic tile is particularly great for creating an artistic focal point.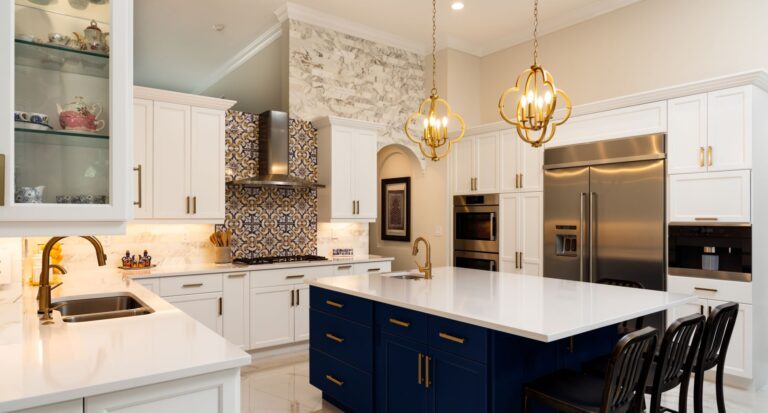 Further, why stop at the cabinets when you can extend your tile backsplash all the way to the ceiling? This is a great way to make any kitchen feel taller.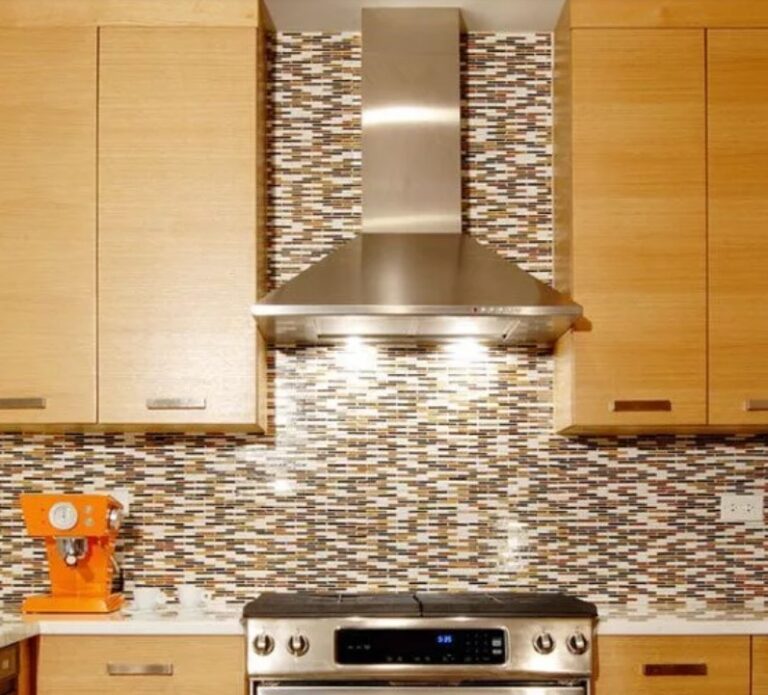 Also, with many new kitchens featuring open shelves, extending the backsplash to the ceiling behind the shelves is a very attention-grabbing look.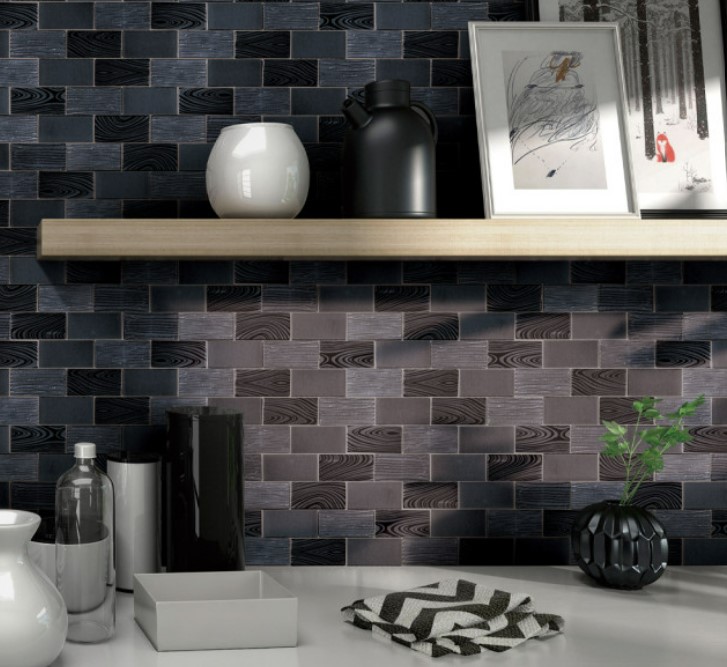 One creative homeowner actually installed their wall cabinets over the tile backsplash so the tile pattern is seen when the cabinet doors are opened.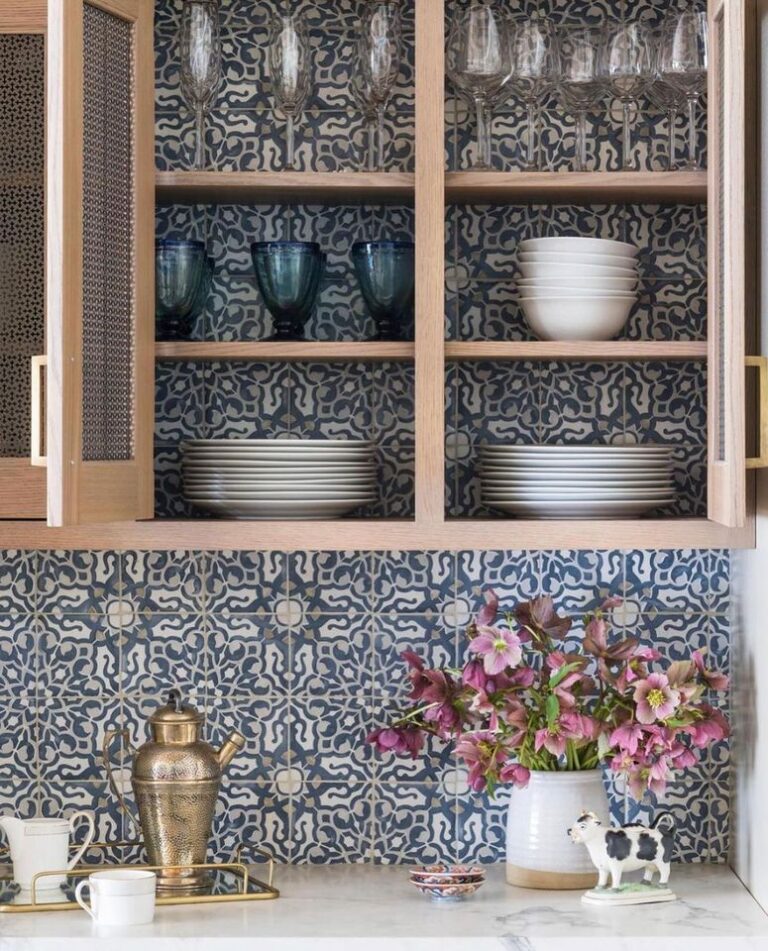 Be sure to tell your clients to fear not: if they chose a bold color or trendy tile pattern for their backsplash and then want to change it out after a couple years, it's easy to do without tearing out the entire kitchen.
Well, maybe this doesn't apply to the one that has the cabinets installed on top of it, but a typical backsplash.
Installing backsplash tile behind the stove is a smart decision that will help to extend the life of your clients' kitchens. No matter how careful they try to be, any cooking will create grease, heat and moisture.
Therefore, they will want a backsplash that looks good, is easy to clean and is resistant to all of the above.  
Bob Aungst Cabinet Sales is a full-service rep agency with the goal of matching kitchen designers and remodelers with the cabinet manufacturers best suited to their business' style and clientele. Owner Bob Aungst III represents Brighton Cabinetry, US Cabinet Depot, Integrity Cabinets and StyleCraft Luxury Custom Cabinets.