Smart Appliances Are Here to Stay
With all the advances in the smart appliances for your kitchen, it feels like we are getting closer to living like the Jetsons. Technology just keeps getting smarter. And setting up a smart kitchen is as simple as putting a smart speaker, like the Amazon Echo Dot, in the kitchen. 
However, does everyone love this new technology that feels like it has taken over all kitchen activities? If you believe all the hype you read, then yes – the entire world has accepted smart appliances as the way of the future.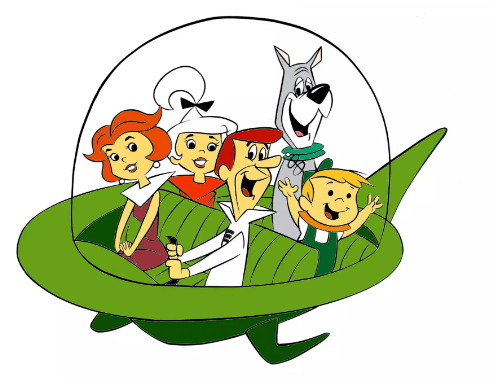 RICKI
, the Research Institute for Cooking & Kitchen Intelligence,  is a trusted source for kitchen research and trends related to our industry. 
They are the nation's leading authority for kitchen research and trends. Their team of market researchers and kitchen industry experts are dedicated to uncovering trends that enable better decision-making and help us stay up-to-date on what's happening. 
So what has Ricki's research team discovered about how consumers feel about smart appliances? 
They report that homeowners are somewhat excited about tech-controlled appliances. However, the "bothered" by it response beats out the "excited" response by double digits! 
The "excited" response comes mainly from younger homeowners. 79% of Gen Z/Millennials and 65% of Gen Xers are enthused about the thought of digitally controlling everything in their homes. Compare that to 40% of Boomers.
On the other hand, being "bothered" by technologically-controlled homes cuts across all segments of homeowners who responded to RICKI's survey.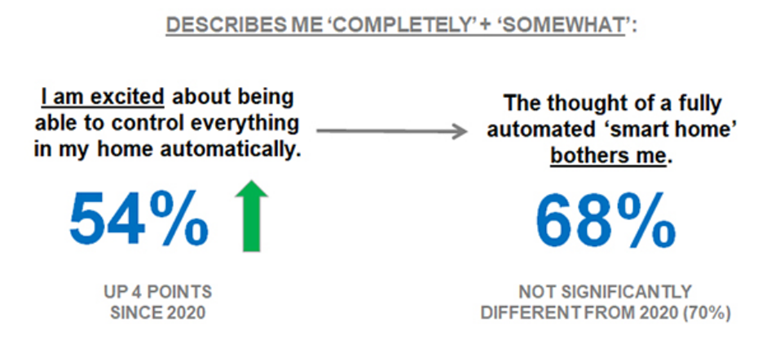 Kitchen Designers are not Big Fans of Smart Appliances
Homeowners are not the only group not eager to jump on the smart home bandwagon. Kitchen designers are not enthusiastic either. 
A recent NKBA report (Kitchen Technology & Millennials Report from NKBA 2022) indicates that designers are behind in adopting smart home technology. Only thirty percent of designers surveyed said they have integrated technology into kitchen projects.
As kitchen designers, you are expected to be experts on every aspect of the kitchens you create. It is challenging enough to keep up to date with design trends and ever-changing appliance models. However, it appears that smart home technology may be the toughest challenge yet.
The Experts Have Concerns about Smart Appliances and Privacy
Do you know Kim Komando? 
She is the host of two daily radio shows and one weekend radio show about consumer technology. On her weekly call-in show, she provides advice about technology gadgets, websites, smartphone apps, and internet security.
The Kim Komando Show is broadcast and syndicated on over 435 radio stations to an estimated 6.5+ million listeners. She hosts podcasts served to over 300,000 listeners per week. The Kim Komando Television Show premiered globally on Bloomberg TV on January 5, 2019. Kim Komando also hosts a weekly radio show on SiriusXM's Business Channel 130 called Tech Insights.
Kim Komando is not a Fan of Smart Appliances
In addition to these impressive credentials, she is a HUGE advocate for privacy on the internet. Here's what she has to say about smart appliances. 
It's no secret our devices spy on us. The shocker is that it goes way beyond smartphones and laptops. That smart fridge just might be tracking your eating habits and selling them to advertisers.
The research group Which? discovered many popular household appliances and gadgets share private information with tech giants like Google, Amazon, Facebook and TikTok. These companies take far more data than they need for the device to function correctly.
Which? researchers found the Google Nest suite of products, which includes everything from doorbell cameras to heating control systems, gathers a "huge amount" of location information.
LG collects the most data of all washing machine brands, including precise location and phone contacts.
Kim's parting advice? Your data is worth a whole lot of money. It's up to you to protect it.
Help Protect Your Clients' Privacy
Try these methods to help your clients protect their privacy:
Caution them to be aware of what they say out loud to smart assistants. If they say something private, go to the device's settings for a feature that allows them to delete recorded commands and conversations.
They can disable information sharing with third parties. Again, the commands to do this can be found in the appliance's settings section.
If their appliances have cameras and/or microphones, ask the client to consider disabling them.
On their smart TV, they should turn off automatic content recognition (ACR) to prevent the device from sharing data on their family's viewing habits. 
More Updates about Smart Appliances from RICKI
In September 2023 RICKI wrote:
Money and energy savings are what homeowners say makes them more interested in products that incorporate new technology for the kitchen – the top two reasons across all age and income groups. Younger generations are more driven than Boomers to be looking for tech to save them time and make their lives easier. Two in ten homeowners under the age of 40 say they 'like having the latest technology' – twice that of their Gen X counterparts and four times that of Baby Boomers.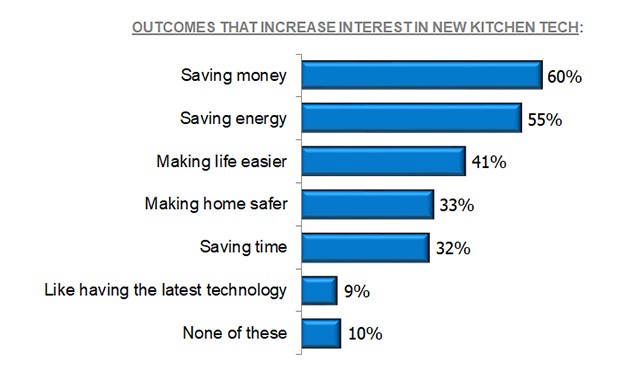 Still Want to Recommend that Smart Fridge?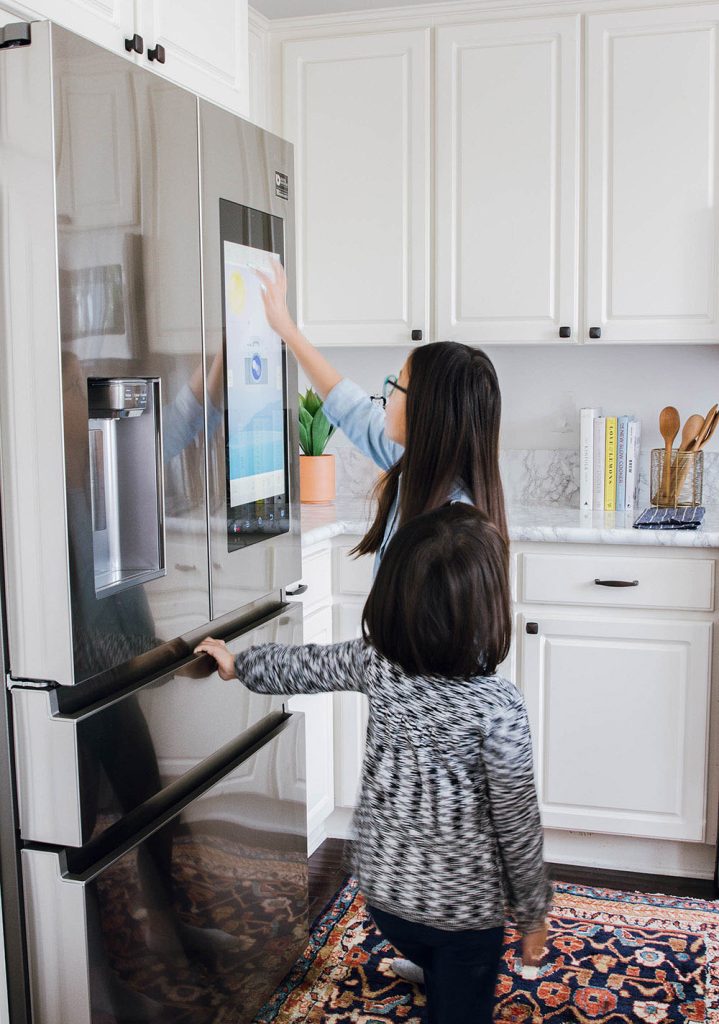 Do you remember how excited everyone was when the first smart appliances appeared at KBIS? A refrigerator with a camera built into the door? An oven you could control from your smart phone while you were still in the office? 
It was a brave new world.
Ten years or so later, we've learned a lot of the pros and cons of smart appliances. Not only are they expensve and the technology goes obsolete every year, now we find out they are spying on us and sending information about our location, spending habits, eating habits and shopping habits. Goodness knows what else they're spying on. So caveat emptor, as the saying goes. Is having a dishwasher that "tells" you when you're almost out of detergent worth having your privacy compromised?