As a Brighton Cabinetry sales rep, I am naturally interested in what their best-selling products are. As a result, I have assembled a summary of the most often ordered finish colors.
If your clients ask you at your selection meetings what's popular and what other people who are remodeling their kitchens are choosing, you can use this information to answer their questions, calm their anxiety and help them make informed decisions.
No Surprise Here: White Paint #1
Painted white is still the most popular kitchen cabinet color in 2023. And its popularity is predicted to extend beyond this year. However, NKBA and Houzz.com both report that kitchen design pros are seeing a shift away from the white-on-white kitchen of years past with a move towards warmer tones.
Houzz.com also reported on popular contrasting cabinet colors for island finishes. Here blue is the #1 choice. Following after blue are: gray, black, medium-toned wood, dark wood, white, light wood, green and brown.
And the most often ordered cabinet finish color at Brighton? You probably guessed it. Painted white is still the most popular kitchen cabinet color in 2022. (behind custom match)
The best white kitchens will never go out of style. The white finish provides a clean background that will work well with any decorating style. You can tell your nervous clients that they can't go wrong with a white kitchen.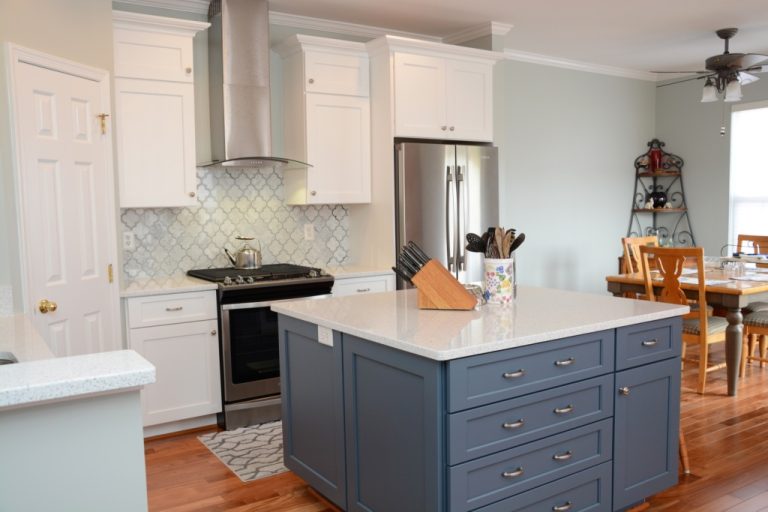 Brighton's Best Selling Finish Colors
Despite the wide variety of finish colors – both paints and stains — available from Brighton, custom matched paint colors accounted for the #1 most often ordered finish color. And continuing down the list, the next 7 colors are all paints. It isn't until we get to #9 that a stain – Natural on Walnut — makes the list.
Also noteworthy from this list is the number of white paints. #2 White, #3 Iceberg, #4 Hingham – all shades of white.
Here is the list of the most ordered finish colors, in descending order.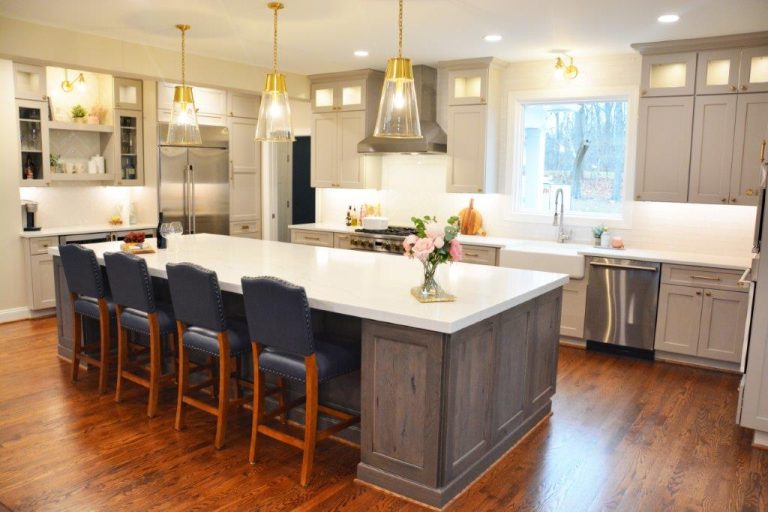 Top "Secondary" Finish Colors
I've also put together a list of finish colors I'm calling this "secondary colors" because they represent wood species that have far fewer kitchens sold than paint in the Northeast and Mid-Atlantic States. However, their sales are worth ranking to see what retail customers like for accent colors or the occasional non-paint kitchen.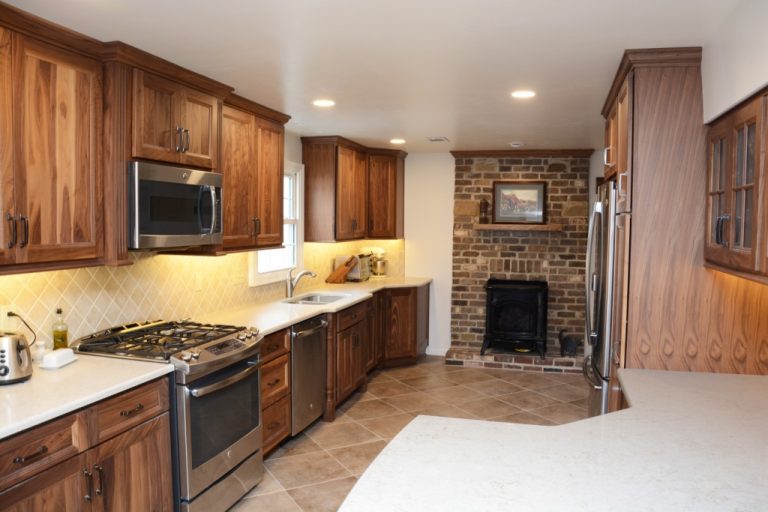 Walnut Terrain
Hickory Gunpowder
Quarter Sawn White Oak Zinc
Maple Natural with Ebony glaze
Maple Chocolate
Rustic Hickory Natural
Red Oak White
Maple Natural 
Hickory Natural
Hickory Truffle
Maple Autumn Haze
Cherry Peppercorn
QSWO Weathered Grain Parched
"Will My Kitchen Go Out of Style?"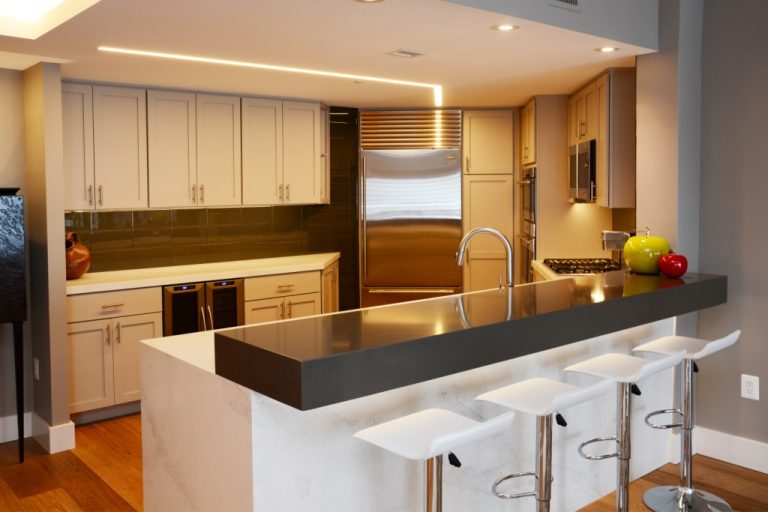 Are your customers concerned that the choices they make for their new kitchen will go out of style long before they can afford to remodel again?
Although no one can predict the future, you can say to them with confidence that if they select a style that has been popular for many years and if they don't do anything drastic to it —  like paint the cabinets bright purple — their kitchen will always look good and be stylish.  
Think of the styles we've seen come and go, just in the last 10 to 20 years. High gloss thermofoil? Paint with heavy glaze and distressed finishes? Corbels and onlays on every cabinet? Very trendy at one time but now? Not so much.
However, plain unadorned Shaker style has not only endured, it has thrived. It's more popular now than ever. Look at the list of the best selling doors from Brighton and you will see that flat panel doors in one form or another make up the top 10 most often ordered doors.
How Can You Use This Information?
The more information you have at your fingertips, the more you can help your clients make the decisions for their new kitchens that will make them happy when the remodel is complete and for years to come. If they are anxious about the "correctness" of their choices, you can allay their fears and guide them to the best possible informed decisions.
Want More Information about Brighton's Finish Colors?
In this article we've included information about Brighton's best selling finish colors. However, there's much more to know about Brighton and their products. To learn more, please contact me.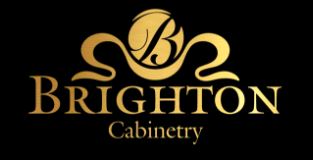 Bob Aungst Cabinet Sales is a full-service rep agency with the goal of matching kitchen designers and remodelers with the cabinet manufacturers best suited to their business' style and clientele. Owner Bob Aungst III represents Brighton Cabinetry, US Cabinet Depot, Integrity Cabinets and StyleCraft Luxury Custom Cabinets.