Sticker shock occurs when there's a disconnect between your clients' expectations for what a kitchen remodel will cost and the reality of the actual cost. In order to build trust and credibility, it's your job as a kitchen designer to set their expectations.
Be Confident and Open About Your Price from the Start to Avoid Sticker Shock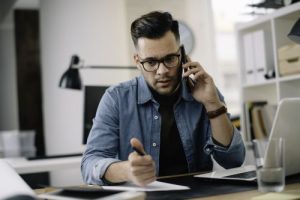 There's no point dancing around the issue of price. Instead, address it head-on right from the beginning. Disguising your prices or being uncomfortable when you discuss them with clients will negatively impact your ability to close the deal. When you feel confident about your price, you will make your clients comfortable with it. And their stick shock with dissipate.
The best way to move forward toward a signed contract is to clearly present the value you provide. This way, you show your customers that (a) you know what you're talking about, and (b) you know exactly how you can help them.
Don't immediately get into lengthy explanations about your pricing. This will make it seem like you're justifying yourself and aren't certain of your value. Instead, tie your value, product benefits and pricing together throughout your discussions with clients.
When discussing pricing:
Be upfront and transparent
Talk about pricing early in the sales process
Discuss value, benefits and pricing as one
When Is the Best Time to Discuss Pricing?
Presenting pricing early in your sales funnel allows prospects to decide whether your price is within their budget. Plus, it gives them time to do additional research, something most customers nowadays will do.
And even if you cannot give precise pricing information because you need more information from your prospect, you can still give a ballpark figure to help them figure out what to expect.
Customers really want to know your pricing. They don't want to jump through hoops to find out how much their kitchen remodel will cost them. Or get too far into the process and then find out that your design is out of their budget.
Top Tactics for Relieving Sticker Shock and Motivating Prospects to Move Forward with their Kitchen Remodel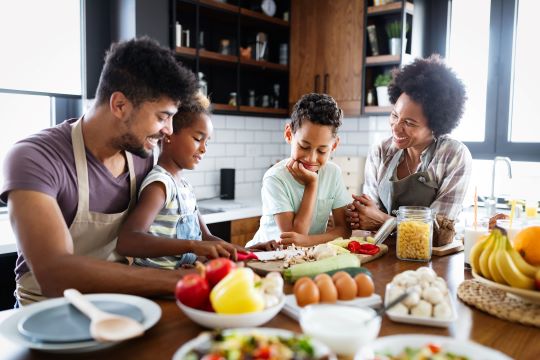 Determine whether a client might be a good match budget-wise for your design services by screening for desired spend and income level, ideally before you meet. If you have included the typical budget range of your projects on your website, they should have an idea before contacting you. 
And even if the homeowner's budget and income or assets match up with what you're looking for, do a quick follow-up screening over the phone to determine if the person's expectations are realistic and if they're actually able to move forward with a kitchen design project.
2. Understand Your Clients' Needs
To help your clients avoid sticker shock when you present your proposal, you need to understand what their pain points are and how you can help alleviate them.
Understand your clients':
Needs they might not be aware you're able to meet
Exact requirements and constraints
Concerns and fears
Decision-making process
3. Manage Your Clients' Expectations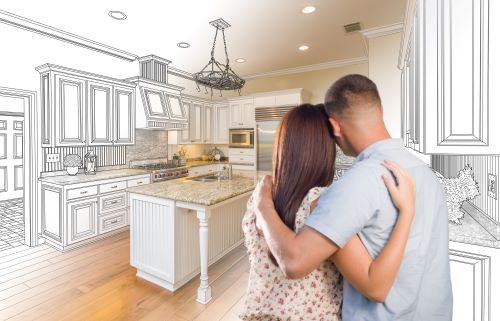 Be 100% transparent about costs from day one to avoid sticker shock when it's time to sign the contract. Provide a detailed proposal showing all anticipated costs of products and services. Be frank about the cost of change orders and the general unpredictability of costs these days and include clauses for those in your contract.
4. Mitigate Sticker Shock by Explaining the Importance of Quality
Clients are often unsure about whether to go with a lower-cost service or one that's at the top of their budget. Explain what they get for your time. How you save them money in the long run and help prevent them from making costly mistakes.
Make the clients aware that quality does come at a price, that it's a false economy to go cheap. Cite your past experience and tell them that going cheap can cost more overall, as they will have to replace items sooner.
Sharing the benefits of working with you can help put costs in perspective. What value do you offer in terms of making the project process easier for clients? Being able to provide things like 3D floor plans and online mood boards can be a big selling point, as can having established relationships with trusted vendors and speciality service providers.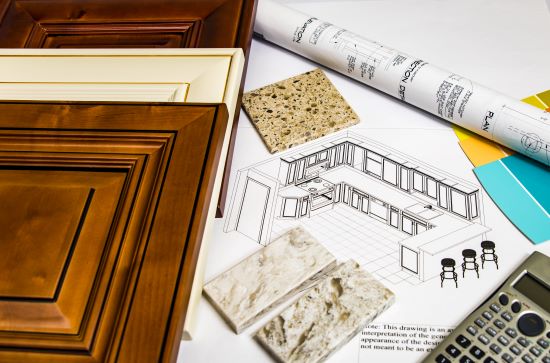 Many consumers focus on price rather than quality or other factors. Further, they don't necessarily consider that products with a higher price tag can be less costly in the long run. For instance, cheaper flooring in a house with pets and children might need to be replaced much sooner than a more expensive, hard-wearing option. So, you can share details not just about a product's price but about its quality, longevity and required maintenance to give the homeowner a complete picture of what they'd be getting for the price. 
In addition, sharing this type of information adds to the value you bring to the project.
6. Be Ready with an Alternative Option
If you see that your initial proposal does not meet all your client's expectations – either in design or pricing – it's the time to offer alternatives that would help them get what they want.
Prospects don't typically understand the differences between the different types/brands of cabinets. You can offer them a well-designed kitchen using semi-custom or stock cabinets, and this alternative layout can satisfy their desire for a certain style when they can't afford full custom. Or you can steer them away from a wood specie with an upcharge, such as Cherry, by showing them they can get the same look using a stain that achieves the look they thought they wanted.
7. Prepare to Hear a "No"
Not every "no" is definite. In fact, "no" might also mean:
We need time to think about it
We're feeling overwhelmed by all the different options
Our expectation was for something different
This is above our budget but not by much
We're looking at different options and haven't decided yet
Uncover what is behind their "no". Then you can move the discussion in the right direction by asking follow-up questions that will get them past "no".
8. Communicate Clearly and Often and Follow up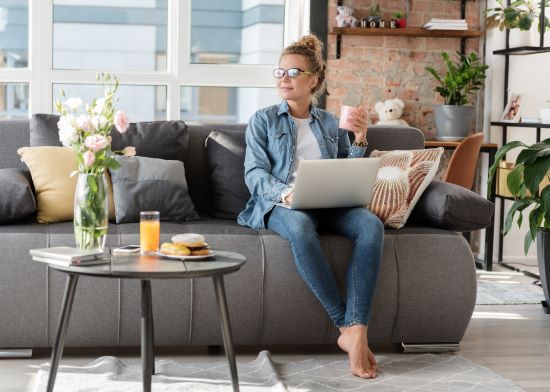 So, what comes after presenting your pricing proposal to a client if you haven't made a deal just yet? Follow up, of course. Kitchen sales cycles are long, so not being able to secure a quick sale doesn't mean that you should get discouraged. On the contrary, following up with prospects shows dedication and willingness to help them get what they want.
Keeping communication open can make your client feel like their wishes are being heard. Further, regular communication is equally as important as being clear and transparent.
To alleviate anxiety and reduce sticker shock, be straightforward about everything that's going to happen in their home. Moreover, open communication helps them feel confident about the remodeling process and the choices they've made.
What To Do When Clients Push Back on Your Price
The easy answer is: focus on your value. It's trite, but true. However, when faced with price pushback, some design pros don't know what to do.  
Some might think: "If they push back on price, I don't want them. Pushing back on price is an indicator that they will be high maintenance or worse as the project progresses."
Just because they challenge you doesn't mean they are bad people or are destined to be bad clients. It also doesn't mean they're challenging your value personally.
It often means they're simply trying to figure out you and your proposal. They're just asking.
Get More Homeowners Past Sticker Shock and on to Saying "Yes"
Your prospective customers and their needs should always be front and center. Let them know from the onset that you will stay focused on finding the best solution for them, both in terms of pricing, features, benefits and timing.
Client indecisiveness is the enemy of successful deals, so making full use of our top tactics for delivering pricing information to avoid client sticker shock will help move prospects from "undecided" to "let's get started!"
A client's budget and their perception of the value you offer can have a huge impact on whether they hire you. You want to make sure your customers feel confident they're getting value for money.